'X-Men: Apocalypse' Takes Top Spot at Weekend Box Office (May 27 – 29, 2016)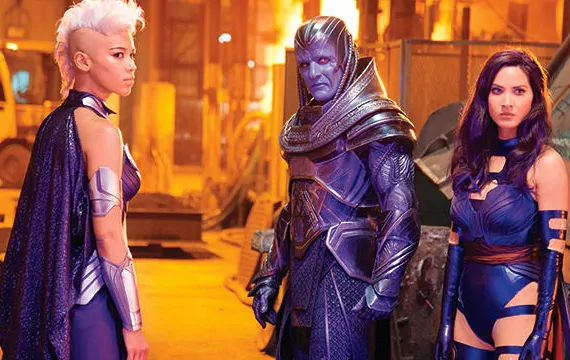 X-Men: Apocalypse took the top spot at the box office for its opening weekend (May 27 – May 29, 2016).
The Marvel film, which starrs James McAvoy, Michael Fassbender and Jennifer Lawrence, earned $65 million and had estimates of rising to $80 million over the four-day Memorial Day weekend. Overseas, it has brought in $185 million, bringing its worldwide total to $250 million.
Coming in second was Johnny Depp's Alice Through the Looking Glass with $28.1 million – which was considerably behind the opening weekend totals of the film's predecessor, Alice in Wonderland, which earned $116 million opening weekend.
"It's a disappointing weekend for Alice," Walt Disney Pictures' distribution chief Dave Hollis says. "It's frustrating more than anything that so much work and creative energy goes into it and (the film) underperforms."
Alice Through the Looking Glass suffered from poor reviews, and Depp's personal life probably didn't help either. While Depp's representatives have denied his estranged wife, Amber Heard's accusations of abuse, it didn't stop fans from threatening to boycott the film.
Rounding out the top five, The Angry Birds Movie fell to third with an estimated $18.7 million, Captain America: Civil War came in fourth, and the Atlanta-filmed Neighbors 2: Sorority Rising landed in fifth.