'Don't Breathe' Debuts at #1 at U.S. Weekend Box Office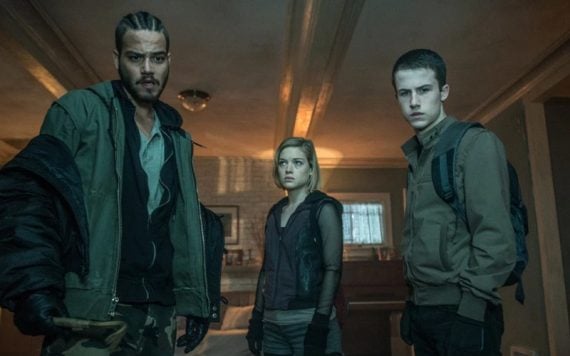 Don't Breathe earned an impressive $26.1 million at the North American box office this weekend, dethroning Suicide Squad from the top spot.
Made on a budget of $10 million, Don't Breathe tells the story of a group of teens who attempt to rob the house of a blind veteran – and it doesn't go well… The film, which stars Jane Levy, Dylan Minnette, Daniel Zovatto, and Stephen Lang – and was directed by Evil Dead remake director Fede Alvarez, received mostly favorable reviews from critics.
"To more than double your production budget on opening weekend is a fantastic result," Sony worldwide president of marketing and distribution Josh Greenstein commented. "It's the latest in a string of low-budget movies that have been very profitable movies for Sony, including The Shallows and Sausage Party. And Fede is a master storyteller."
Suicide Squad fell to second place bringing in $12.1 million, bringing it's current domestic total to $282.9 million in its third week of release. The animated film, Kubo and the Two Strings, brought in $7.9 million, and Seth Rogen's adult animated comedy, Sausage Party brought in $7.6 million. Rounding out the top five was the debut of Jason Statham's new action flick with Jessica Alba, Mechanic: Resurrection which brought in $7.5 million.
This Coverage Is Sponsored By: