'Don't Breathe' Tops the Holiday Weekend Box Office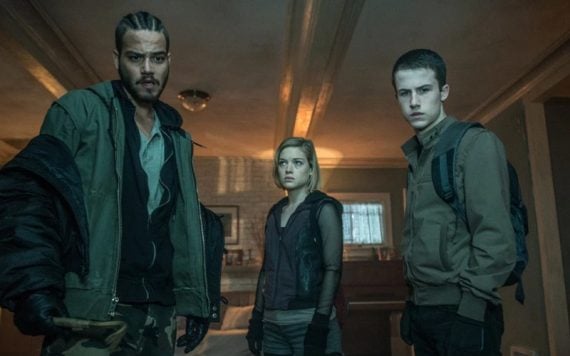 Don't Breathe has topped the North American box office for the second weekend in a row with $15.8 million. The movie, directed by Fede Alvarez – who also directed the Evil Dead remake, was produced on a $10 million budget, and has made $55.2 million to date.
The film stars Jane Levy, Dylan Minnette, Daniel Zovatto, and Avatar villain Stephen Lang and centers on a group of teens whose attempt to rob the house of a blind veteran takes a nasty twist. Counting Labor Day in with the weekend totals, it is estimated that the film will end the holiday weekend at $19.4 million.
"To more than double your production budget on opening weekend is a fantastic result," Sony worldwide president of marketing and distribution Josh Greenstein says. "It's the latest in a string of low-budget movies that have been very profitable movies for Sony, including The Shallows and Sausage Party. And Fede is a master storyteller."
David Ayer's Suicide Squad holds on to the second spot bringing in $9.8 million, boosting its domestic take to over $300 million in its fifth week of release. It is expected to close out the holiday weekend with $13.7 million.
Kubo and the Two Strings takes third for the weekend with $6.3 million, Pete's Dragon lands in fourth with $6.2 million, and rounding out the top five is Sausage Party which brought it $5.2 million.
During last week's The ATLas Podcast, it was discussed that Ben-Hur had dropped from off the radar. Following up on that, the film came in fifteenth for the holiday weekend bringing in $2.2 million, bringing the film's total to $23.7 million grossed on a $100 million production budget.
This Coverage Is Sponsored By:
Recommend

0

recommendations
Published in Featured, Movie News, Movies