Rachel McAdams: Benedict's Transformation into Doctor Strange Is Really Extraordinary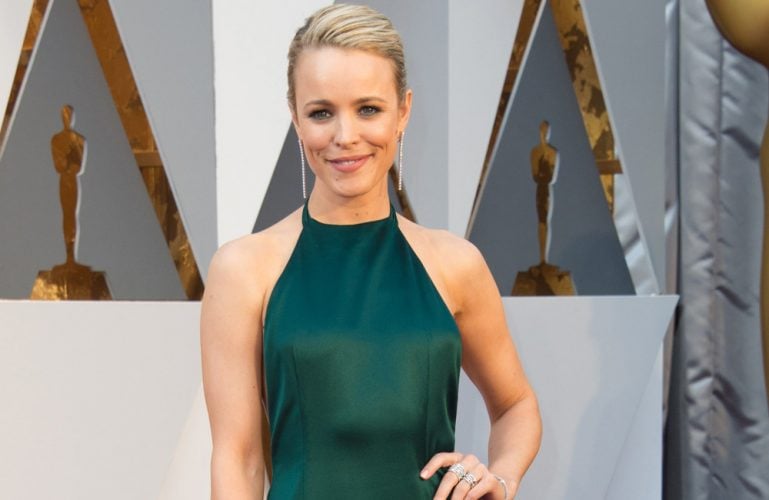 Rachel McAdams found Benedict Cumberbatch's transformation into Doctor Stephen Strange "really extraordinary". The 37-year-old actress, who plays the role of Doctor Christine Palmer in the fantasy film, has admitted she couldn't take her "eyes off" of her 40-year-old co-star who plays the lead role, and the sorcerer the Ancient One, which is played by Tilda Swinton.
Speaking to SFX magazine about the production, the Southpaw star – who plays the former on-screen girlfriend to Stephen – said: "I play an ER trauma doctor who specialises in thoracic surgery, at the Metropolitan Hospital in New York City. Stephen is a very famous, successful neurosurgeon at the same hospital that she works at. They are former boyfriend and girlfriend when we pick up in the story. So we start at the end of their relationship, which is a little bit different. It's not a classic love story, which I thought was really clear. Tilda looks incredible as the Ancient One. You can't take your eyes off of her and the same with Benedict. His transformation into Strange is really extraordinary."
And McAdams believes the high caliber of actors in the movie has "elevated" the film, and will allow the audience to "suspend their disbelief" and believe the plot. She explained: "It just elevates everything and being able to work with all those amazing actors raises the bar and allows the audience to buy into things more and suspend their disbelief."
The blonde-haired beauty has revealed she read "a few" comics to help her get into character.
She said: "I read a few of the comics. Scott Derrickson, the director, pointed me towards 'The Oath' in particular. He thought that would be the most helpful for my character. She's not really in the superhero world yet in this one. She's very much in the real world, in the hospital and in doctor land. For me it was interesting to get to know Strange in terms of the comics and see where my character might potentially be headed. "
Recommend

0

recommendations
Published in Featured, Movie News, Movies