'Moana' Hangs onto #1 at Weekend Box Office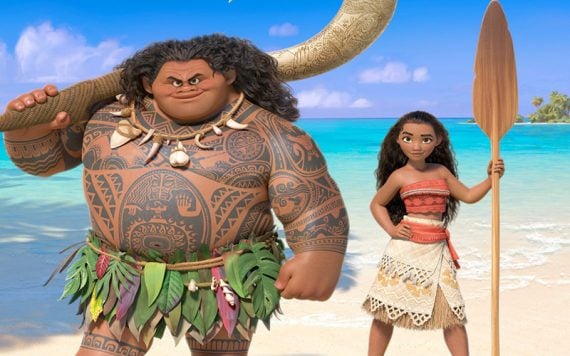 The Disney movie Moana held on to the top spot at the weekend box office for a second weekend in a row, bringing in an additional $28.4 million haul. The film, which features the voices of Dwayne Johnson and Nicole Scherzinger, has now made almost $119 million in the US alone.
The Harry Potter spin-off, Fantastic Beasts and Where to Find Them held onto second place with an additional $18.5 million haul, bringing its total domestic gross to $183.5 million in its third week of release.
Moving up a couple spots was Amy Adams and Jeremy Renner's Arrival which came in third. While Brad Pitt's Allied fell to fourth, and Marvel's Doctor Strange fell to fifth.
Among the new releases, Aaron Eckhart's low-budget Incarnate, about a scientist who attempts to enter the mind of a young boy to rid him of a demon, failed to impress, and Believe, a faith-based drama about a Christmas pageant, also struggled on limited release.
But Natalie Portman's portrayal of Jackie Kennedy in the biopic Jackie was a big hit in the five cinemas it was released – it picked up a healthy $275,000, and other Oscar front-runners, Manchester by the Sea and Moonlight, also did well over the weekend.
Casey Affleck's Manchester by the Sea expanded to 156 screens and picked up $2.4 million, taking its two-week haul to $4.4 million, while Moonlight made $915,750, pushing its gross to $9.9 million.
All three films are expected to land Best Picture mentions when the Oscars nominations are announced next year, while Affleck and Portman are front-runners for Best Actor and Best Actress.