Keira Knightley Set to Star in 'Pirates of the Caribbean: Dead Men Tell No Tales'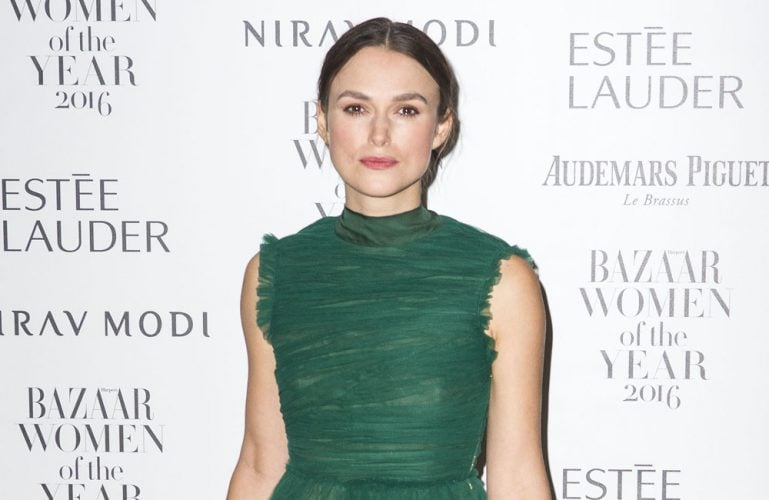 Keira Knightley is reportedly set to star in Pirates of the Caribbean: Dead Men Tell No Tales.
The 31-year-old actress is rumored to be returning to the fifth installment of the popular Disney sequel, which is set for release in May next year, to reprise her role as Orlando Bloom's on-screen wife Elizabeth Turner, although initially known as Elizabeth Swann in the first film release in 2003.
Knightley – who has 19-month-old daughter Edie with her husband James Righton – was "excited" to return to the film set to shoot "top-secret" scenes at Shepperton studios for the upcoming production last month.
A source told the Mirror Online: "The top-secret one-day shoot took place in November and the set was in lock-down. Keira was really excited to reprise the character that made her famous and get into her wigs and costume again."
Although it has been reported Knightley's role in the upcoming movie is only "small", it is rumored it is to allow her to make a bigger comeback in the films sixth follow-up.
The source continued: "Her role will be only make a small return during the end credits to delivering killer lines hinting at a possible bigger part in sixth movie." This news may come as a surprise as the mother-of-one has previously admitted she never wanted to return to the fantasy film as she has enjoyed a "good five year chunk".
When previously asked if she would return to act alongside co-stars Johnny Depp, who plays Captain Jack Sparrow, and Bloom, she said: "No, I don't think so. It was an amazing point in my life, but it was a good five year chunk. I can't really imagine going back to it."