James Franco Joins 'Alien: Covenant'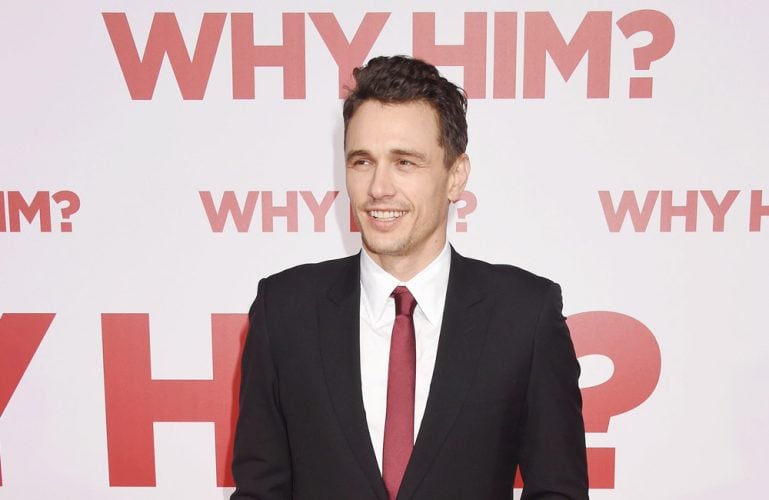 James Franco has joined the cast of Alien: Covenant.
The 38-year-old actor will star alongside the previously announced cast including Michael Fassbender, Noomi Rapace, Katherine Waterston, and Guy Pearce in the sci-fi thriller which will serve as part of the Alien film franchise, and as a sequel to Ridley Scott's 2012 feature Prometheus.
According to IMDb.com, James will play a character named Branson, although no details about his role have been revealed.
When asked by HeyUGuys.com about his connection to the 'Alien' franchise, James said: "I guess the news is out? I remember watching 'Alien' for the first time, and that was huge. I still watch it, I just watched it in the past month and it's such a good movie. It's so tight, full of tension, it's really just a horror movie in space. It's great to be part of it."
Alien: Covenant will follow the story of the colony ship Covenant as it heads toward a remote planet. Crew members will discover what they believe is an uncharted paradise, but soon find out all is not what it seems when they meet David (Fassbender), a synthetic and the only survivor of the failed Prometheus expedition.
It is unknown how many years separate the timeline of Prometheus and Alien: Covenant, but it is believed that the 2012 prequel was set roughly 30 years before the events of Ridley Scott's 1979 hit Alien.
Michael Fassbender, Noomi Rapace and Guy Pearce will all reprise their roles – as David, Elizabeth Shaw, and Peter Weyland respectively – whilst Katherine Waterston will play newcomer Daniels.
Also confirmed for the feature are Billy Crudup, Danny McBride, and Demian Bichir, whose roles have yet to be confirmed.
Ridley Scott will helm the movie once again, which is expected to hit cinema screens in May 2017.
Recommend

0

recommendations
Published in Featured, Movie News, Movies