Zendaya: 'Spider-Man: Homecoming' Will Be 'Fun'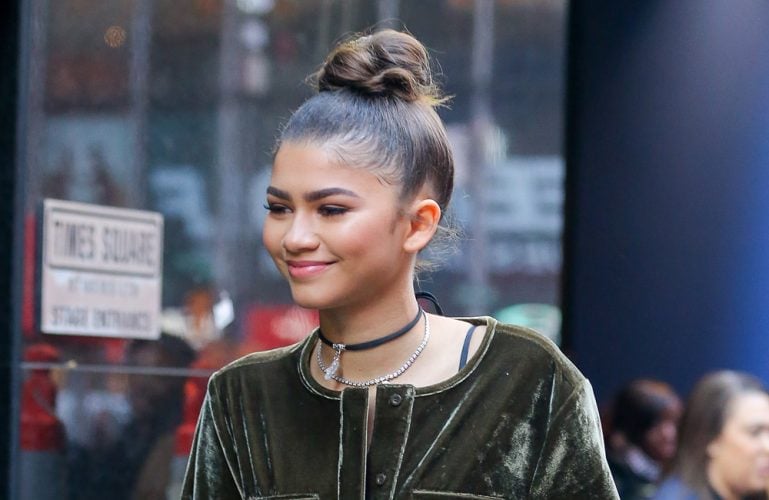 Zendaya says Spider-Man: Homecoming will be "a lot of fun".
The 20-year-old actress is set to take on the role of Mary Jane Watson – Spider-Man's love interest – in the hotly anticipated movie, and whilst she is reluctant to give too many details about the project away, she has promised audiences it will be "very exciting".
Speaking on Good Morning America, Zendaya said: "It's very exciting. I mean, I can't say anything because I'm not going to get in trouble. I'm not going to be that person that gets in trouble, but I can say its going to be a lot, a lot of fun."
But the beauty is doing all she can to keep details about the project top secret, as she says she's in a "very tight situation" about what she can and can't say.
She added: "It's a very tight situation. They can't let anything out, it's 'Spider-Man' you know, so again not getting in trouble."
Previously, the choice to cast Zendaya had been slammed by fans of the franchise because of the colour of her skin, prompting comic book legend Stan Lee to defend the decision.
He said: "If she is as good an actress as I hear she is, I think she'll be absolutely wonderful. The color of their skin doesn't matter, their religion doesn't matter, all that matters is that this is the right person for the role… In the 'Daredevil' movie, the Kingpin – who had been white in the comics – he was a black man playing the role, and he played it beautifully."
Meanwhile, Guardians of the Galaxy director James Gunn also praised the casting in a Facebook post.
He wrote: "For me, if a character's primary attribute – the thing that makes them iconic – is the color of their skin, or their hair color, frankly, that character is shallow and sucks. For me, what makes MJ MJ is her alpha female playfulness, and if the actress captures that, then she'll work. And, for the record, I think Zendaya even matches what I think of as MJ's primary physical characteristics – she's a tall, thin model – much more so than actresses have in the past. Whatever the case, if we're going to continue to make movies based on the almost all white heroes and supporting characters from the comics of the last century, we're going to have to get used to them being more reflective of our diverse present world. Perhaps we can be open to the idea that, although someone may not initially match how we personally conceive a character, we can be – and often are – happily surprised. (sic)"
Recommend

0

recommendations
Published in Featured, Movie News, Movies