Super Mario Run Review: Super Mario Fun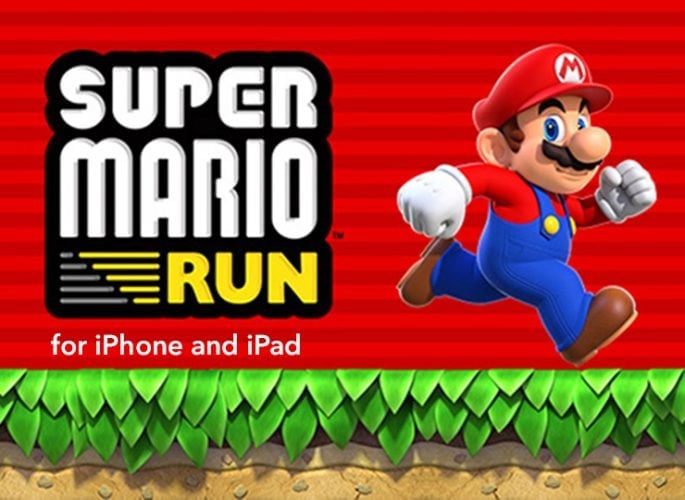 Super Mario Run is super amounts of fun.
Even though I never got totally excited about Mario coming to iOS, I've always been interested in the game since hearing the news. I'm a big fan of Mario and Nintendo, so even though my interest wasn't as high as its been for past Mario games, nothing was going to stop me from playing it the day of its release.
For those who may not know, Super Mario Run features three stages that are available to play for free. I actually didn't plan on purchasing the game right away and only intended to try out the free levels at first.
Super Mario Run is a side-scrolling automatic runner that still ends up feeling like a Mario game, something I absolutely love about it. I can easily enjoy a runner of any type if it's well designed, and thankfully I immediately fell in love with Super Mario Run.
I love the stages that look so very familiar to a lifelong Mario fans, and I enjoy collecting coins while jumping and running through each level. It's even more fun when finding the star power-up to use toward gathering even more coins which helps the player place well on the leaderboards that exist for each level. I even appreciate the challenges that are offered in the game for collecting three sets of special coins per level.
If someone plays Super Mario Run just to progress through each level then they might end up being pretty disappointed in the game. It actually doesn't feature a lot of challenging sections that require a lot of precise movement and timed jumps if you are playing the game just to clear the stage. There are quite a few stages that can be pretty easy to navigate through. Each level is still a lot of fun to play this way, but Super Mario Run isn't a runner that requires a lot of quickness, and it's certainly not an endless runner that gets more and more difficult as players progress.
Where Super Mario Run thrives and becomes a super amount of fun is with the three sets of special coins that are laid out across each stage. There are pink, purple, and black sets of 5 coins each per stage. The purple coins can't be collected until all pink coins have been earned in one run, and the black coins can't be collected until all purple coins have been gotten in a single run.
The pink coins are by far the easiest to collect as they are placed in basic areas that players will run across. However, once it comes to the purple and black coins, that's when the real challenge and excitement begins.
Super Mario Run is absolutely a Mario game where jumping on top of enemies is still the key to victory. The purple and black coins are incredibly well placed to the point where players need to learn each level and how to locate every coin. I became so obsessed with this portion of the game and had a fantastic time with finding coins hidden in blocks and at incredibly high spots in levels where jumping on top of multiple enemies and launching upwards is the only way to collect them. It's so fantastic, and it's so Mario.
The challenge and majority of the entertainment and replay value for Super Mario Run comes from beating the game completely by collecting these hard-to-get coins. However, what makes replaying each stage even better is the friends leaderboard available for every stage where players can compete for the top spot. It's not just collecting more coins, but it's doing that while also collecting the special coins which earn players an extra 10 coins per special coin at the end of the stage. Additionally, killing enemies by jumping on top of them also earns coins. It's so incredibly fun after putting together an awesome run and seeing yourself on top of the leaderboard. Beat that, friends!
If players end up playing it like a runner just to get to the end of the stage, they will be mostly disappointed. I've heard a couple of people mention how they don't like Mario's ability to climb over enemies he comes across, which does happen if players don't jump on them. However, it's to the player's benefit to jump on them to earn more coins to go toward their overall score. The more enemies the player kills, the more coins they can end up earning. It's important to go after every possible coin to achieve a good score, allowing the player to fully enjoy Super Mario Run the way it's meant to be played. That's when it feels like a Mario game.
Before I ended up purchasing the full version of the game I made sure to 100% complete the first three stages that are available for free. Once I collected all 5 of the hard-to-get black coins in one run on each stage to 100% the free stages, I knew right then and there that I am playing a game that I'm completely in love with. And after giving up the $9.99 to own the full game, I forgot all about it as I continued to progress through each stage with eagerness.
I also continued the path of perfection to earn each set of coins per level before moving on to the next stage. I did encounter some difficult challenges that were tough, but in a good way. I also had challenges that were completely frustrating too. Out of the 24 total stages to play in, which includes the boss stages, there are only two worlds that I absolutely hate – 4-1 and 6-2.
I collect the pink and purple set of coins on 4-1, but gave up on trying to get the black coins as the level became ridiculously too frustrating. A lot of that is because of the side-to-side movement. While most of the game is a left to right runner, 4-1 has two walls that players must bounce off to move left and right while progressing up the level. I completely hate the gameplay on this stage. Additionally, the black coins on this level are by far the worst ones to try and get when compared to any other level. They are the only 5 coins I don't have in the game, the only 5 coins that prevent me from a perfect record in Super Mario Run.
I don't mind a challenge, but I hate dealing with horrible gameplay that makes it more challenging than it should.
6-2 is also very frustrating for similar reasons, but at least it becomes more manageable once learning it. It also has a lot of upward movement instead of left to right. I blame those pesky ghosts that far too often get in the way! It took a while, but I eventually did get all coins in that level. However, that's the only level where I'm not in first place on my friends leaderboard for most coins. I don't care though, I'm done with that stage!
Outside of those two stages I absolutely love the levels and their design with how well they play. The boss battles can be a little bit easy, but they are still fun to go through. I especially appreciate the Bowser boss fight at the end. I think most players should appreciate that fight. I also like that each stage can play a little bit differently and feel unique based on the character used. I started out using Mario, but fairly quickly switched it up to finish the last 75% of the game with the speedy Toad. I liked his speed more than a character with a higher or more floaty jump.
Outside of the main "campaign", Tour mode, there is also Rally mode that allows players to face off against other players to see who can earn more coins. The player who collects the most coins will win toads that can lead to unlocking unique buildings and decorations for creating a nice world to look at on the main menu page. When playing Rally, it forces players to use a ticket to play. For the most part, no one who purchased the game should ever run out of tickets, however the tickets do max out at 99 which is slightly annoying because I had about 40 tickets that I earned but couldn't keep because of the maximum set number. It's possible now that I use all 99 of my tickets and have to wait a short little bit to earn more tickets to use. Tickets can be collected through mini-games and question mark blocks that are earned from playing the game.
The Rally races can be very enjoyable to play, but only for a little while. It's a great addition to the game, but there's a limit to how long people can appreciate these races. However, I am glad they are there when I'm in the mood for a quick challenge.
There's a ton of entertaining moments that can be had with Super Mario Run. It can keep players addicted for many hours to make it well worth the $9.99 price tag. Learning each level and where the special coins are located is where a lot of the replay value will come from for those who want to perfect the game. Also, the leaderboards are fantastic for challenging friends to high scores which also adds to the replay value. But once you're sitting on top of the leaderboard and have all coins – or most, that might be the time when the fun comes to an end. Rally mode is enjoyable, but I don't care for it all that much after a certain point. It's all about the Tour for me.
Super Mario Run became my biggest mobile addiction ever, and as a Mario fan it's absolutely worth the purchase. There are a lot of elements present in Super Mario Run that makes the game feel like a Mario game. Earning a star and plowing through enemies is fantastic. Timing each jump to land on top of one enemy after another to earn coins, and then holding down on the jump button after landing on top of the last enemy to then skyrocket upward to collect a special coin is even better.
Super Mario Run is indeed Super Mario Fun.
[yasr_overall_rating]
(4.5/5)