Zoe Saldana Wants to Do 'Star Trek 4'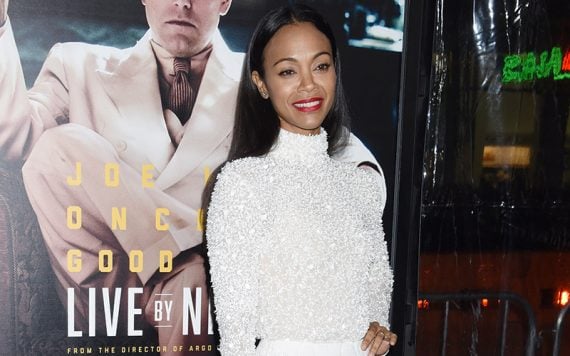 Zoe Saldana "really hopes" there will be a fourth Star Trek movie.
The 38-year-old actress has taken on the role of the translator and communications officer Nyota Uhura in the movie reboot of the popular sci-fi franchise, and has said she "would always come back" to do another movie despite Star Trek Beyond having a disappointing box office turn out.
Asked by IGN.com if there would ever be a Star Trek 4, Zoe said: "I hope there is, I really hope there is. It'd be crazy to limit the longevity of a show that has had a 50-year life and on to stop just because they had a bad box office turnout, especially with people talking about how amazing this one was. I would always come back. To get an opportunity to be with all my friends until we're 50-60, I would be so happy."
And it isn't just Zoe who seems excited for a possible return of the U.S.S Enterprise crew, as Chris Hemsworth – who provided his voice in the second installment Star Trek Into Darkness for the role of George Kirk, the father of Captain James T. Kirk – said franchise producer J.J. Abrams had "an amazing pitch" for the next chapter.
He said: "I've spoken to J.J., and he has an amazing pitch on the whole thing."
If Star Trek 4 does go ahead, it will be the first in the rebooted franchise – which started with Star Trek in 2009 – to not feature Anton Yelchin as navigator Ensign Pavel Chekov, after he tragically died when he was trapped by his own car in a freak accident on the driveway of his Los Angeles home in June.
And J.J. Abrams previously said he wouldn't be recasting the role out of respect to the late star.
He said: "There's no replacing him. There's no recasting. I can't possibly imagine that, and I think Anton deserves better."