Will Arnett: My Batman Is More Fun Than Christian Bale's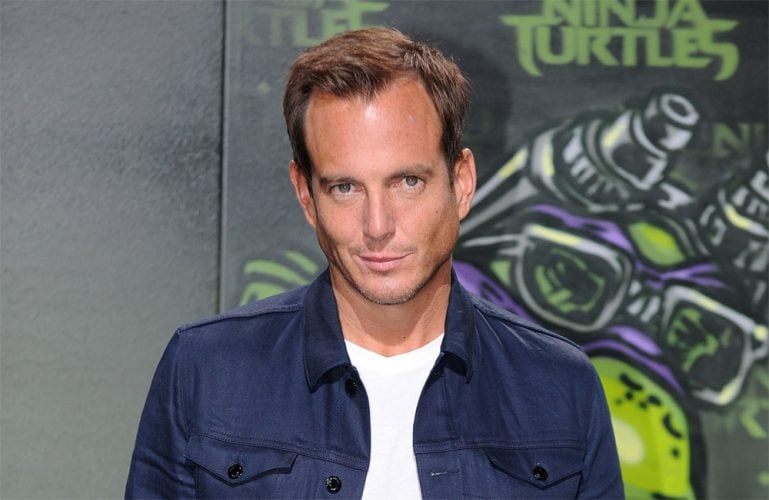 Will Arnett says his Lego Batman is more "reckless and fun" than Christian Bale's portrayal of the superhero.
The 46-year-old star is the voice of The Caped Crusader in The Lego Batman Movie and is one of the nine actors to have portrayed the DC Comics character on the big screen, with Ben Affleck currently donning the cape and cowl in Warner Bros. Pictures' DC Extended Universe movies.
Bale played the Gotham City savior and his real life alter ago Bruce Wayne in The Dark Knight trilogy and his brooding performances won rave reviews. But Arnett believes his interpretation of The Caped Crusader is more playful like Adam West's famous portrayal from the 1960s TV series and one-off film.
When asked by the Metro newspaper how his version differs from Bale's, he said: "I would say Lego Batman is a little less self-aware and a little more reckless. He's dark and brooding, of course. But he's also more fun. One of the things I loved about the Batman of the 1960s was the playfulness to it that sometimes I think got lost along the way."
Arnett first voiced Lego Batman in The Lego Movie and he admits playing the superhero was on his bucket list and he loves the fact he didn't have to hit the gym hard for his portrayal.
He said: "It wasn't something that had occurred to me. But it's kind of the perfect way of doing it. I didn't have to work out with a trainer, get poured into a rubber suit every day or spend eight hours in the make-up chair. I could just show up in my flip-flops and stand in front of the microphone."
And Arnett enjoys one of the big perks of working on the film – getting given lots of free Lego toys.
The actor – who has two sons, Archibald, eight, and Abel, six, with his ex-wife Amy Poehler – said: "I hoard a lot of it in my closet. My closet looks like a toy store. I hope my kids don't read this because then they're going to know where it's all hidden!"
Arnett will next star in buddy cop movie Show Dogs and he accepted the comic role after consulting with his kids.
He spilled: "We're shooting it in Cardiff. I play an FBI agent paired up with a police dog who does a lot of eye-rolling and talking to other dogs about what a fool I am. When I got the script I pitched it to my kids to see what they thought and they were like, 'Yeah, that sounds great! There are dogs in it!' So I did it. It's important I get to do stuff my kids enjoy. And films like 'Show Dogs and Ninja Turtles' mean I get to make things like 'Bojack' or 'Flaked'."