Harry Styles Rules Out Mick Jagger Biopic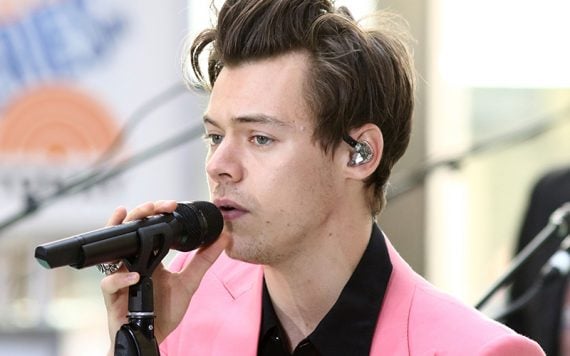 Harry Styles has no plans to play Sir Mick Jagger in a biopic.
Although the 23-year-old singer has been tipped to portray the Rolling Stones rocker on the big screen, Harry insisted he has not been approached about the project.
He told The Sunday Times Magazine: "I've honestly never heard anything about the film. I don't even think it's a thing."
Harry is set to make his movie debut in Christopher Nolan's Dunkirk in July but admitted he has no idea how big his role is as he has yet to see the movie.
However, he previously admitted that he competed against several big name movie and TV actors for the part.
During an interview on BBC Radio 2, DJ Chris Evans said: "So … the director didn't put you are the front of the queue, apparently he auditioned hundreds of people for the part."
And Harry replied: "No. There was a lot of people. When I walked into the room everyone auditioning I had seen on movies and in TV. It was good, it was fun. It was really intense … I just did a tape and a week of auditions."
The 'Sign of the Times' hitmaker says acting is something that he has wanted always to dip into as he acted when he was younger.
When his band One Direction announced their extended hiatus in March 2015, the pop heartthrob felt it was the perfect time to finally give it ago.
He said: "I acted when I was younger a bit, I don't know if that even counts really. I've always been interested in it, I love movies. I am a massive fan of all of it. Then when I was not in the band for a bit I felt like I had time to explore it in a way that I'd wanna do it."