Billy Crudup Won't Let His Son See 'Alien: Covenant'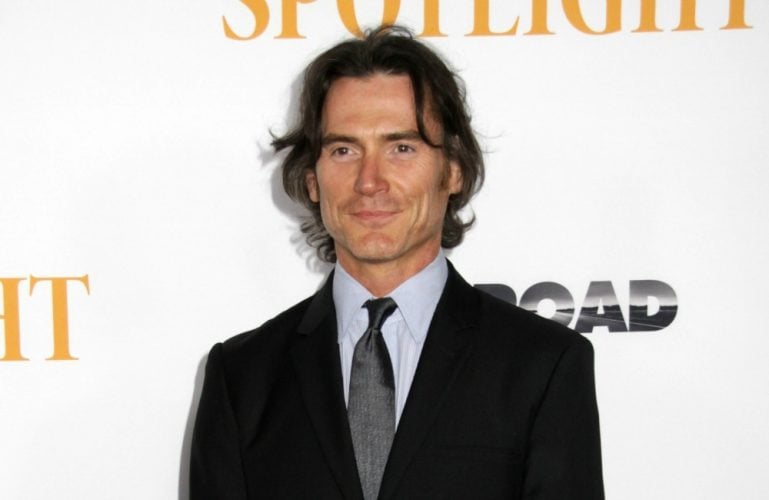 Billy Crudup won't let his son see Alien: Covenant.
The Almost Famous star is currently starring in Sir Ridley Scott's sci-fi thriller and prequel to the Alien franchise but admits he won't let his teenage son William – who he raises with his ex-girlfriend Mary-Louise Parker – see the film as he can remember the original 1979 movie had a traumatic effect on him when he was a younger.
Speaking to The Times newspaper, the 48-year-old actor said: "'Alien: Covenant' is a disturbing, f***ed up movie. I'd never let me son see it. The first 'Alien' f***ed me up good. I was 11 years old and I'll never forget that little thing coming out of John Hurt's chest. There was this ominous tone and you had no idea what would happen. All these classically trained actors: John Hurt, Sigourney Weaver, Ian Holm – I've seen Ian Holm do 'King Lear'. So you think it's going to be this serious-minded drama – then pop: this thing comes out of his chest and then you think, 'Oh my God, I've been completely duped: it's a straight up horror movie.' It scared me."
Alien: Covenant sees Scott work with the iconic Xenomorph creature again for the first time since 1979, as previous prequel Prometheus focuses on how the monsters were created.
Crudup was desperate to land the role of Christopher Oram in the movie because he wanted to work with Scott, 79, so badly.
He said: "Actors like to speak hyperbolically about master craftsmen but I've never seen anybody with the storytelling resources that he has at his fingertips."
Recommend

0

recommendations
Published in Featured, Movie News, Movies