Jamie Foxx Talks 'Baby Driver' and Playing Villains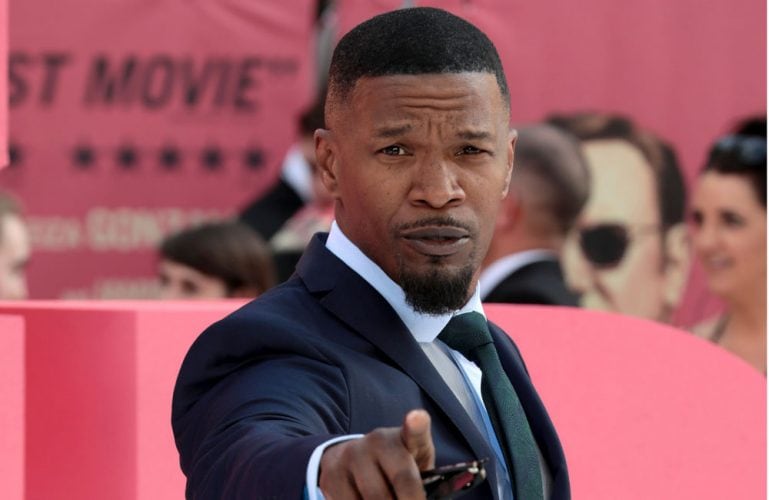 Jamie Foxx loves playing the villain.
The 49-year-old actor and singer has starred as the baddie in a number of movies including The Amazing Spider-Man 2 as Electro and as Curtis Taylor Jr. in the 2006 musical movie adaptation of the hit Broadway and West End show Dreamgirls – but says his latest movie Baby Driver is "deeper" than anything he's done before.
Speaking UK press, Foxx said: "It's the same hustle, it's just this is action. It has a little bit more of a deeper pool when it comes to the car chase and the guns, see I like guns and car chases, falling in love, tragedy and all of that kind of stuff. Yeah I love playing the villain."
Foxx plays the impulsive gun-slinging Bats in Edgar Wright's new crime thriller Baby Driver – which features action scenes choreographed to the soundtrack – alongside Hollywood legend Kevin Spacey, Jon Hamm, Lily James and Ansel Elgort.
But despite the all-star cast, the Shaun of the Dead director claims he never got starstruck or intimidated when working with the actors.
Wright said: "Not really. Once you have met them and you have done the rehearsal and things, they've been reading your script and you've talked to them about everything."
This is the first film Wright has made in four years and follows Elgort's character Baby who is the music-obsessed getaway driver to criminals. Wright also revealed he has been working on the heist film idea before he had made Spaced – the TV show that gave him a devoted fan base.
For The Fault in our Stars actor Elgort, he described working with Oscar winners like a "dream come true".
He said: "It's a dream come true. As a young guy working with Oscar winners, Emmy winners, Grammy winners, it's unbelievable. Every young actors dream."
Baby Driver is now in theaters!