Robert Downey Jr. Too Short for 'Thelma and Louise'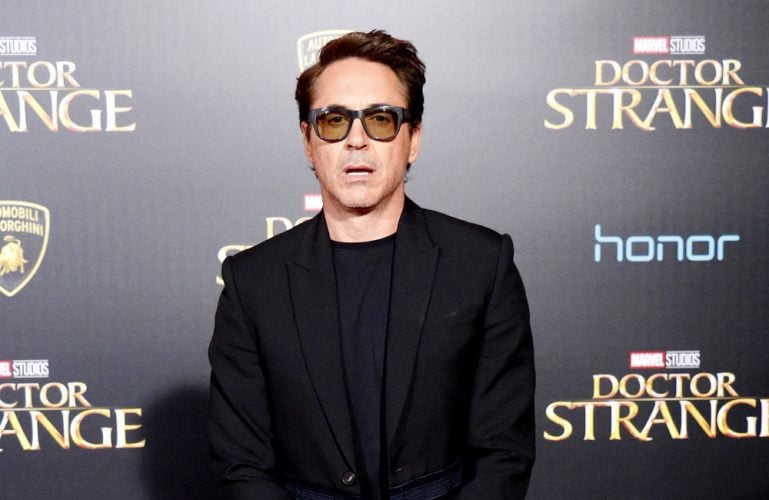 Robert Downey Jr. missed out starring in Thelma and Louise because he was deemed to be "too short".
The Hollywood actor auditioned for the role of beefcake drifter J.D. in the iconic 1991 road movie, which was directed by Sir Ridley Scott, when he was 25 but was considered two inches too short to land the part which subsequently went to Brad Pitt.
In a new behind-the-scenes book called Off the Cliff: How the Making of Thelma & Louise Drove Hollywood to the Edge, assistant casting director Ira Belgrade was told: "CAA says Robert Downey Jr. will take it for whatever we have in the budget."
However, Belgrade countered saying: "Isn't he too short? Next to Geena (Davis)?" A concern which Scott agreed with.
The film stars Davis, 61, as Thelma alongside Susan Sarandon, 70, as her best friend Louise and follows the women as they go on a weekend fishing trip.
However, the pair become fugitives from the law when Louise shoots and kills a man who tries to rape Thelma outside a bar. Louise decides to flee to Mexico, and Thelma joins her with fatal consequences for both.
According to Vanity Fair, the production was thrown into crisis when William Baldwin, who was originally cast to play the role of J.D, quit at the last minute after landing another part.
The Iron Man star then became the favorite for the role after beating George Clooney and Dermot Mulroney to make the cut before Pitt was cast.
Downey, 52, is 5ft 9ins with Pitt, 53, coming in two inches taller, whilst statuesque beauty Davis is 6ft.
The new book, which is now out, also reveals Pitt's screen test had quite the effect on Davis who apparently struggled to say her lines correctly because she was so enthralled with the young hunk.
The tome also reveals that Scott, 79, would spray Pitt's abs with mineral water to make them shine and shimmer on camera.