Is Idris Elba Set for James Bond?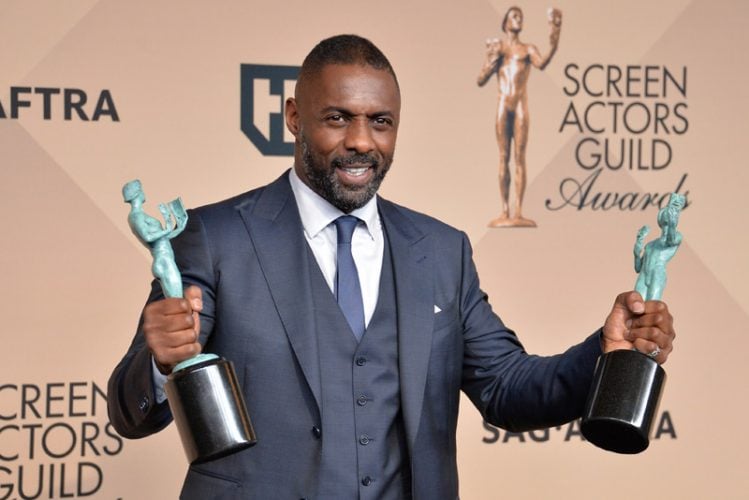 Barbara Broccoli has launched a project to tackle racism in the British film industry.
The 57-year-old filmmaker, who has helmed multiple James Bond films including Skyfall, has joined with Star Wars producer Kathleen Kennedy to tackle the issue of racism in the industry and want to see the diverse society reflected "in front of and behind the camera".
Broccoli said: "We live in a diverse society and it is vital both culturally and commercially that our industry reflects this in front of and behind the camera."
Many Bond fans have now speculated that this crusade could mean the 44-year-old Luther star Idris Elba could be next to replace Daniel Craig as the 007 spy, making him the first black actor to play the role.
The actor will have to compete with other Hollywood stars including Tom Hiddleston, Aidan Turner, Tom Hardy and Damian Lewis, who are also all in the running to take over as the Secret Service agent 007.
However, Hiddleston was seemingly axed by the franchise producer, who discounted the 36-year-old heartthrob because she thought he was too smug for the role.
Ironically, the Jungle Book star believes people are getting tired of hearing the term "diversity" thrown about in relation to the movie and television industry in the UK and across the pond in the US.
He said: "It's become a bit of a corny word. People are just like, 'Oh, stop talking about it.'"
Broccoli and Kennedy are spearheading the £20million campaign and the British Film Institute (BFI) has now pledged the money to start the plan to "demystify" the movie world.
Lucasfilm reportedly has a scheme with 28 trainees working on the new Han Solo movie and of those 75% are women, 68% were recruited from outside Greater London and 45% are from black and ethnic minority backgrounds.
Recommend

0

recommendations
Published in Featured, Movie News, Movies