Denis Villeneuve: 'Blade Runner 2049' Is My Biggest Challenge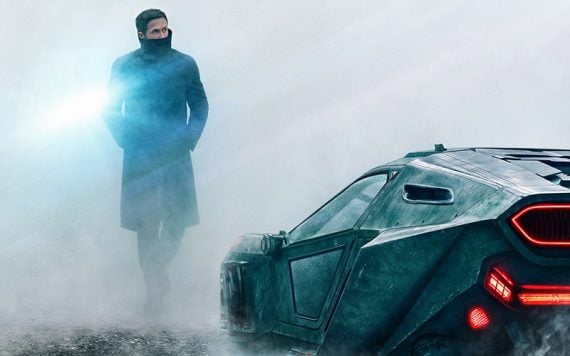 Denis Villeneuve has admitted Blade Runner 2049 is the biggest "artistic challenge" of his career so far.
The 49-year-old filmmaker has helmed the sequel to the movie classic Blade Runner and although he always wanted to be the man to make the movie he felt a lot of pressure because he wanted to "honor" the Sir Ridley Scott original.
The Harrison Ford led 1982 movie – based on Philip K. Dick's 1968 novel Do Androids Dream of Electric Sheep? – is considered to be one of the greatest sci-fi films ever made and deals with heavyweight topics such as what it means to be alive.
Speaking to Den of Geek, Villeneuve said: "I have to find a way to make that universe mine. I have to find a way to not feel like a vandal going in a church, making graffiti on the walls. It's by far the biggest artistic challenge I have ever done. To take someone else's universe and to try digest and make it my own is a strange process … One of the things you have to do when you want to honor something is incorporate and go large. You don't want to just do the high school play. You don't want to do a remake. When it first came out we were doing this, a lot of people just thought we were going to re-do it again. That feels like it would be dishonoring something that is wonderful. It was looking for ways to explore the world further and make it bigger."
Whilst details of the plot have largely remained under wraps, it is due to take place decades after the original which is why Ford, 75, will be seen as a much older version of his police operative character, android hunter Rick Deckard.
The impressive cast includes Ryan Gosling – who plays main protagonist, LAPD Officer K – Jared Leto, Lennie James, Robin Wright, Ana de Armas, Sylvia Hoeks, Carla Juri, Mackenzie Davis, Barkhad Abdi, David Dastmalchian, Hiam Abbass and Dave Bautista.
Blade Runner 2049 will be released in October 2017.
Recommend

0

recommendations
Published in Featured, Movie News, Movies