Katie Cassidy Teases Black Canary and Black Siren Encounter in 'Arrow' Season 6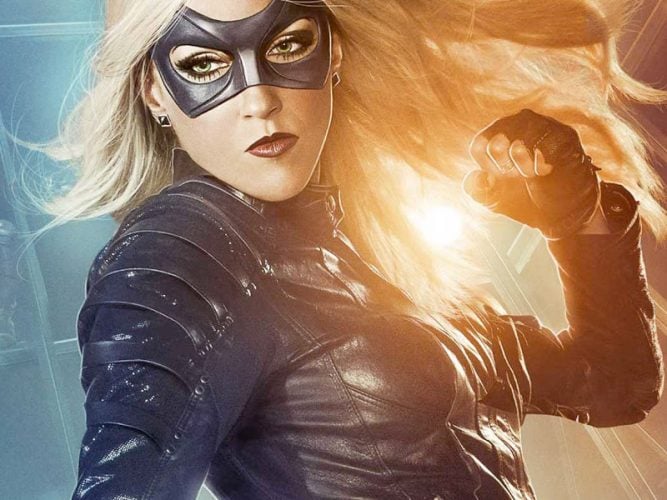 We were recently able to sit down with Katie Cassidy to chat Arrow season 6 and get into some specifics with Black Canary and Black Siren (perhaps a partnership or friendship?). While Katie still wasn't able to give us too many details – she teased all that she could about the upcoming season. Check out our full interview with her below.
Hot on the heels of the explosive season five finale, cast and producers of The CW/Warner Bros. Television's hit DC series Arrow dropped a casting bombshell at the show's Comic-Con panel last month. In addition to the return of fan-favorite guest star David Nykl (who plays Oliver Queen's friend/mentor/nemesis, Anatoly Knyazev), the series can look forward to the addition of a landmark actor from the genre series world: Lost star Michael Emerson. Talk about a person of interest!
Michael Emerson will join the series in the recurring role of an unnamed mystery character that has yet to be announced. The Emmy®-winning actor is known worldwide for playing both the enigmatic Benjamin Linus from Lost and the high-tech billionaire Harold Finch in Warner Bros. Television's Person of Interest.
Arrow returns for its sixth season on October 12 in its new Thursdays 9/8c time period on The CW. Based on the DC characters, the series is executive produced by Greg Berlanti, Marc Guggenheim, Andrew Kreisberg, Wendy Mericle and Sarah Schechter. Arrow is produced by Bonanza Productions Inc. in association with Berlanti Productions and Warner Bros. Television.
Let us know your thoughts on what you hope to see in the new season!
Recommend

0

recommendations
Published in Featured, TV, TV Interviews, TV News