'Younger' Breaks Series Records + Sneak Peek at Tonight's Episode!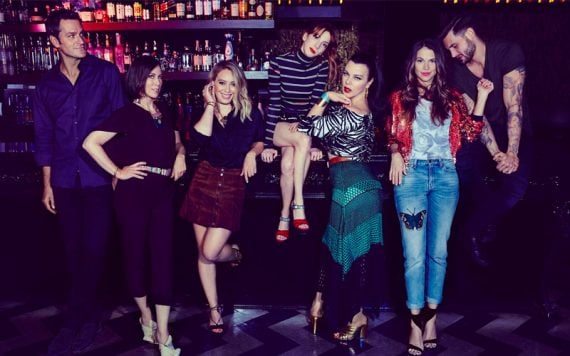 Following several weeks in a row of season highs, the fans have spoken again and made it clear that this season of Younger is absolutely can't-miss television! We already knew that – but we're glad everyone else is enjoying this season as well!
Last week's episode, "Fever Pitch," delivered the highest ratings in series history in L+3 across all key demos, including a .92 in Adults 25-54, a 1.43 with Women 25-54, a .77 with Adults 18-49, and a 1.23 with Women 18-49. Not to mention that the episode, for the second week in a row, was the most-watched episode in Younger's history, with 1.4 million viewers in Live + 3!
Highest playback among all key demos in series history.
"We are ecstatic that 'Younger' continues to grow week after week to now its highest ratings EVER," said Frank Tanki, General Manager of TV Land & CMT. "It proves what we've been saying since earlier this year – this is the best season yet, and viewers obviously agree."
In this tonight's episode of Younger (10pm ET/PT) – Liza gets an opportunity to edit a potential bestseller, but it comes with emotional strings attached. Josh makes a new connection with the help of Liza, and Maggie ruffles some feathers with her neighbors. Get a sneak peek below!