Exclusive Debut of 'American Assassin' Bullet Artist Poster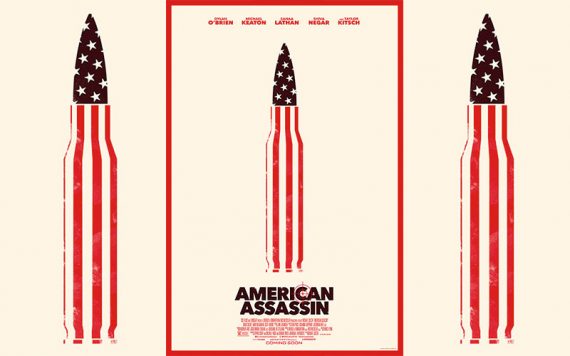 Are you a fan of mondo-esque posters? We're huge design nerds, so we appreciate anything that is well-designed – and the artist poster for American Assassin is no exception.
Below is the Bullet poster designed by Justin Erickson.
American Assassin Bullet Artist Poster
Curious about American Assassin? The film stars Dylan O'Brien, Michael Keaton, Sanaa Lathan, Shiva Negar, Scott Adkins and Taylor Kitsch and is directed by Michael Cuesta.
American Assassinfollows the rise of Mitch Rapp (Dylan O'Brien), a CIA black ops recruit under the instruction of Cold War veteran Stan Hurley (Michael Keaton). The pair is then enlisted by CIA Deputy Director Irene Kennedy (Sanaa Lathan) to investigate a wave of apparently random attacks on both military and civilian targets. Together the three discover a pattern in the violence leading them to a joint mission with a lethal Turkish agent (Shiva Negar) to stop a mysterious operative (Taylor Kitsch) intent on starting a World War in the Middle East.
American Assassin Trailer
Look out for a giveaway TOMORROW on September 13th!