Margot Robbie Confesses She Didn't Know 'I, Tonya' Was a True Story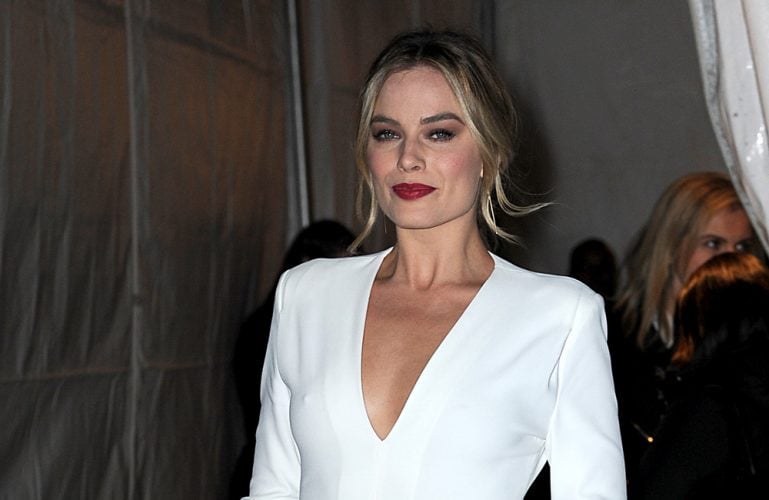 Margot Robbie didn't know her new movie I, Tonya was based on a real-life story.
The 27-year-old actress stars as former American ice skater Tonya Harding – who pleaded guilty to hindering the prosecution following an attack on her rival Nancy Kerrigan in 1994 – in the Craig Gillespie-directed film, but Margot has admitted she wasn't initially aware of the dramatic story.
Speaking to Variety, Margot confessed: "I didn't realize it was a true story. I thought it was complete fiction, just a wacky story. And then I found out it was all true and I was even more fascinated."
Meanwhile, Margot recently revealed she got carried away during filming and ended up punching her co-star Sebastian Stan in the head.
The blonde beauty admitted the fight scene became so intense, it was ultimately cut it from the finished movie.
Sat alongside her co-star, Margot said: "Craig kind of on the day was like, 'Just do whatever in the moment,' and we got so carried away that I genuinely forgot that we were on a film set and that I wasn't Tonya and that he wasn't Jeff Gillooly. We got into, like a brawl. He slams my hand into the door. And I ended up storming off down the street, which was, like, the end of set, so I was just on the road in the real world. And [Stan was] coming after me, screaming, 'Where are you going?' I think you even said, 'Margot,' and I said, 'I'm going to the hospital because you broke my hand!' And I was so caught up in it and I think I punched you in the side of the head! That ended up being my favorite scene because I forgot that I was acting, and nothing makes more exhilarated when I genuinely forget where I am."
Recommend

0

recommendations
Published in Featured, Movie News, Movies