Sony's 'Venom' Delayed… Again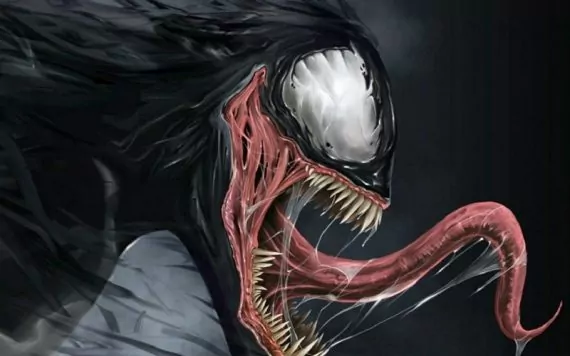 The Venom movie has been delayed again.
Sony Pictures' upcoming Spider-Man spin-off – which stars Tom Hardy in the titular role – is being directed by Zombieland filmmaker Ruben Fleischer and was due to start shooting in September.
However, the original start date was postponed for unexplained reasons and was pushed back to the end of the month.
Now, the film has been delayed once again suggesting it won't start shooting until October 23 due to crew hiring issues, according to website Omega Underground.
Avi Arad and Matt Tolmach will produce the film from a script written by Scott Rosenberg, Jeff Pinkner and Amy Pascal.
The character Venom was previously portrayed by Topher Grace in the 2007 movie Spider-Man 3, which featured Tobey Maguire as the titular superhero.
Villain Venom appears in the Marvel Comics and is also known as Eddie Brock, a freelance photographer when Spider-Man first appears in New York.
Recently it was announced that super villain Carnage is also set to appear in the hotly anticipated movie.
Carnage first appeared in the The Amazing Spider-Man comic series as Cletus Kasady, a serial killer who shared a cell with Venom's alter ego Eddie Brock.
When Eddie escaped from prison using the extraterrestrial being known as a Symbiote – which fused with the photographer to give him his super powers – a portion of the parasite was left behind and fused with Cletus, thus creating Carnage.
As of yet, no-one has been cast as Carnage, but whoever eventually lands the role will have to battle it out against 39-year-old Hardy, who was cast as Venom in May.
The movie will be part of Sony's Marvel Universe – which exists outside of the Marvel Cinematic Universe – which will also see the release of Silver & Black, which will follow the Marvel Comics characters Silver Sable and Black Cat.
The film is slated to be released in October 2018, and despite the delays there is no word of a new release date.