Denis Villeneuve's 'Blade Runner 2049' Won't Have a Director's Cut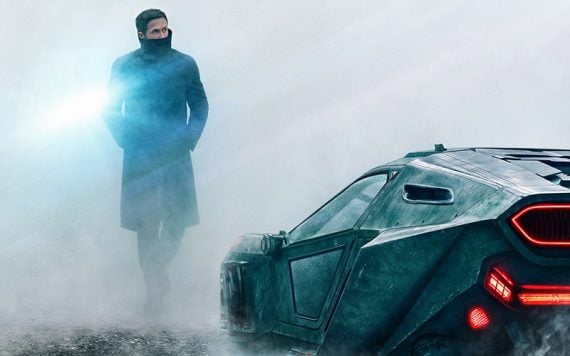 Denis Villeneuve insists Blade Runner 2049 won't have a "director's cut".
The 49-year-old filmmaker has helmed the long-awaited sequel to Sir Ridley Scott's 1982 cult classic – which had eight different versions – and Villeneuve has said his take on the movie is the finished product and there will be no more.
Speaking to Russia's Europa Plus, Villeneuve said: "The thing is, the movie you're going to see is the director's cut. There will be no further … maybe there'll be a 'studio version', maybe a producer version, but not a director's version. That's my director's cut. So I don't think there will be further versions. If there are alternate versions, they're not from me."
Whilst details of the plot have largely remained under wraps, it is due to take place decades after the original which is why Harrison Ford, 75, will be seen as a much older version of his police operative character, android hunter Rick Deckard.
The impressive cast includes Ryan Gosling – who plays main protagonist, LAPD Officer K – Jared Leto, Lennie James, Robin Wright, Ana de Armas, Sylvia Hoeks, Carla Juri, Mackenzie Davis, Barkhad Abdi, David Dastmalchian, Hiam Abbass and Dave Bautista.
Villeneuve also said he tried to make the film as a "standalone" movie and for people who haven't seen the original will still enjoy his.
He said: "We did our best to make a movie that will be a standalone, meaning that if you haven't seen the first movie you will still enjoy my movie. People will still understand the movie even if they haven't seen the first one. I will recommend to see the first movie because it is a fantastic movie. I have a pure love for the first movie and it's still a movie that holds today. It didn't age."
The Ford led movie – based on Philip K. Dick's 1968 novel Do Androids Dream of Electric Sheep? – is considered to be one of the greatest sci-fi films ever made and deals with heavyweight topics such as what it means to be a living being.
Blade Runner 2049 will be released in October 2017.
Recommend

0

recommendations
Published in Featured, Movie News, Movies