Geek Girl Travel Preview: Heading to LA with HARMAN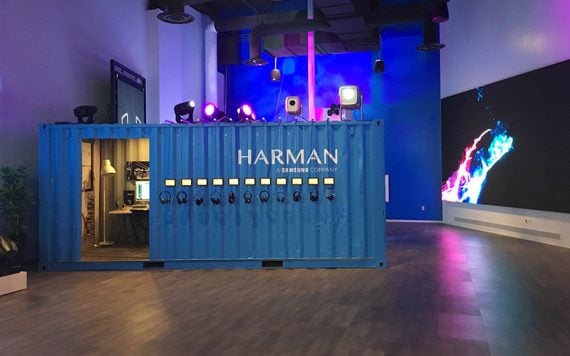 I'm heading out to Los Angeles on Monday morning for an event that HARMAN is hosting for a select group of influencers, bloggers and journalists! It's a 2-day, educational and experiential event where I'll get to hear and learn about (and experience) HARMAN's premier audio brands.
I'm excited to see how Harman Kardon and JBL can be an extension of my own lifestyle – as I'm already a believer that having an upgraded sound system in your car is a must – especially for this road trip loving, geek girl! And with Harman Kardon being behind the amazing sound systems in Kia's cars – I'm already a believer in the quality of their sound systems!
So what can you expect to see on my social media next week? I'll be staying at the Garland Hotel in North Hollywood (You can see a few beautiful shots of this hotel here – I stayed there on my last LA trip) and I'll be venturing out to the Northridge Experience Center where HARMAN will give us a tour, a Speaker Shuffler demo, and send us out on a drive experience (crossing my fingers there's a Kia Stinger drive in my future for this one)! I'll also be attending the HARMAN Insiders Party on Tuesday night which will have some awesome live entertainment – and I couldn't be more excited about hearing live music than I am about hearing in their Experience Center!
So stay tuned for lots of geek out worthy coverage of amazing sound systems that do all your favorite artists the true justice they deserve! And I'll also have a Tales of Emma episode documenting the whole trip after I return! You can follow along with the adventure on my Twitter at @EmmaLoggins and Instagram at @EmmaLoggins.
Your Geek Girl,