'Welcome to Marwen' Review: An Emotionally Rich and Hopeful Film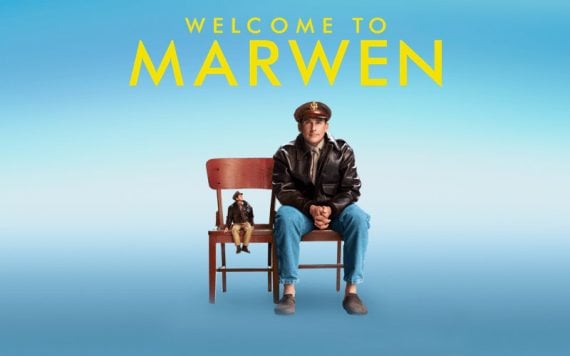 Welcome to Marwen tells the story of Mark Hogancamp. You may be familiar with his story if you've seen the award-winning documentary Marwencol, but for sake of this review, I'll assume you haven't.
Welcome to Marwen is based on a true story and depicts the life of artist Mark Hogancamp (who is played brilliantly by Steve Carell). After a devastating attack, Hogancamp's life is left in ruins. He has no memories of his life before the attack, and no one expects him to recover. However, he slowly discovers a new normal and creates a beautiful little Belgian town called Marwen. The town is, in fact, "little" and resides inside his home as well as in his yard – and its populated by dolls. These dolls consist of amazing and supportive women, as well as Captain Hogie, a World War II fighter pilot (who Hogancamp finds himself living through in the stories he tells and photos he takes). The audience is able to see Hogancamp process his emotions through this absolutely amazing art installation of Marwen, and ultimately we see him overcome some of his biggest fears.
I attended an early screening of this film last week ahead of the film's Atlanta press junket last Friday, and I had no idea how emotionally rich and heavy this film was going to be. You don't really understand the full grasp of Hogancamp's story from just the trailer (unless, of course, you've seen the documentary). As you watch the film, you grow fond of Hogancamp, and you feel an anger and pain inside for the what he's been through and is still going through. Such a talented and kind man, having his life ripped away from him in just a single event – a hate crime. The painful realization that this is the world that we live in is a brutal dose of reality, but we all know it's true. However, what Welcome to Marwen manages to do with that reality is a rather beautiful thing. It tells a remarkably sweet story about friendship, kindness, and ultimately hope for overcoming life's rather unfair challenges.
The film, which is directed by Academy Award winner Robert Zemeckis, is beautifully shot, and the transitions to and back from the "doll world" to the "real world" is something that demands your appreciation. It's so effortless and does a phenomenal job at illustrating a piece of Hogancamp's subconscious that he struggles to be able to connect with. The creative outlet that the "doll world" provides for Hogancamp to be able to process and deal with what happened to him shines a light on the severity of the lasting emotional and physical scars that the attack left on him. Yet, we understand who he wants to be despite what he's still struggling with.
There are scenes that are awkward and even difficult to watch with this film, but as someone that feels strongly against any form of bullying, this movie gave me hope. I really can't emphasize enough how sweet this film is… the amazing community that Hogancamp has around him, who understands him, loves him and supports him – that community is a truly beautiful thing that was born out of such a horrific event. It's a nice reminder that even in the darkest of times, there is still light and there is still kindness. Welcome to Marwen does a beautiful at emphasizing that message. And what better time of year to tell a story of love and acceptance than during the holidays.
My personal recommendation? Check out the documentary first, Marwencol, and then head to the theaters for Welcome to Marwen. It will fill your heart with exactly what it needs going into 2019. Hope.
Welcome to Marwen Review
Grade: A