Top Entertainment News of the Week (Jan 28 – Feb 1, 2019): 'Captain Marvel', Batman, and More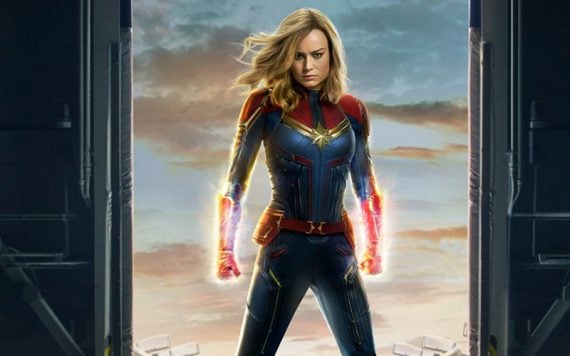 It's almost the weekend, which means we have a whole week of entertainment news to catch up on. Not unlike the week before, there is always something new happening or announced in the movie and television industry. This week is no different. Instead of searching top stories in the entertainment industry I can tell you the Top Entertainment News for February 1, 2019.
Captain Marvel TV Spot shows a possible New Avenger
This Captain Marvel TV Spot might debut a new superhero– Monica Rambeau. The spot shows Captain Marvel, portrayed by Brie Larson, high-fiving a young girl, who could be Monica Rambeau. Monica Rambeau was the second superhero to bear the name Captain Marvel and even lead The Avengers for some time. Rambeau initially was Captain Marvel and then went by codenames Photon, Pulsar, and Spectrum, in that order.
Ben Affleck is out as Batman
Ben Affleck fulfilled his dream to portray Batman and now passes on the torch to a new actor. We have no idea who will put on the black cape in Matt Reeves' upcoming film. The new Batman film will take place years before Batman v. Superman: Dawn of Justice. I think everyone has ideas about who the new Batman should be. Check out this Screenrant article on who might be Batman's replacement.
The CW Early Renewals
Mark Pedowitz, President of The CW Network, announced the early series renewals for ten CW shows. CW welcomes back Arrow (Season 8), Black Lightning (season 3), Charmed (Season 2), DC's Legends of Tomorrow (Season 5), Dynasty (Season 3), The Flash (Season 6), Legacies (Season 2), Riverdale (Season 4), Supergirl (Season 5), and Supernatural (Season 15). Fans can't wait to see more of their favorite shows and now they don't have to worry if they will or will not be renewed!
Big Mouth Valentine's Day Episode
More Big Mouth? Yes Please! Netflix announced that there will be a Valentine's Day Special for Big Mouth. Netflix released a trailer for the episode, and the release date is February 8, 2019. If you haven't started this animated comedy yet, you need to and quick since the holiday special episode is a week away!
Robert Kirkman's Invincible has J.K. Simmons, Steven Yeun, and other Top Cast
The new Amazon animated series Invincible, based on the comic book series of the same name, has some incredible names in their cast. Other than Simmons and Yeun, the cast consists of Andrew Rannells, Zazie Beetz, Mark Hamill, Walton Goggins, Jason Mantzoukas, Mae Whitman, Chris Diamantopoulos, Kevin Michael Richardson, Grey Griffin, and Max Burkholder, plus more. Amazon is pulling out all the stops for Invincible, and now all we are waiting for is the release date!
This wraps up the Top Entertainment News for February 1, 2019. Comment below which story you found the most interesting!
Recommend

0

recommendations
Published in Entertainment, Entertainment News, Featured, Movie News, Movies, TV, TV News