The 2019 Atlanta Film Festival Is Almost Here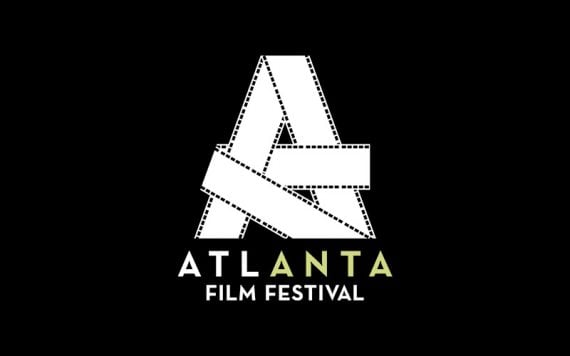 It's almost that time a year again, the 43rd Annual Atlanta Film Festival (ATLFF) is right around the corner! Taking place from April 4 through 14th, the line of films this year is the best yet!
ATLFF is celebrating diversity this year with 50% festival films (out of a record-setting 8,400+ submissions) being directed by women, and 40% of filmmakers being persons of color. Over the 11 days of programming, the festival will showcase 31 feature-length films (plus a forthcoming Marquee screening), 98 short films, and 36 creative media presentations (including an array of music videos, virtual reality, and episodic pilots). Among these selected films, 20% are from filmmaker(s) born and bred in Georgia – or filmed in Georgia!
And in addition to Opening and Closing Night, Marquee screenings, special presentations, and the Creative Conference – we're most excited for the return of SOUND+VISION, one of our favorite events of previous years! SOUND+VISION was absent from 2018's festival, and we're so thrilled it's back – as it's a cannot miss ticket of the festival.
"In our 43 years, we have made enormous strides in providing not only top-notch film programming, but also hosting special presentations and educational events that enrich Atlanta's film and arts community," said Christopher Escobar, Executive Director of the ATLFF. "Year after year, we are even more thrilled to showcase our remarkable slate of films and welcome exceptional filmmakers into Atlanta's booming film industry, which has no doubt grown each year in tandem with the festival."
Interested in a deeper dive into cinema than just going to screenings and events? Check out the Creative Conference Master Class – previous hosts have included actors/actresses like William H. Macy, James Franco, Amber Nash, and Romany Malco, a panel of producers from Pinewood Atlanta Studios and Marvel Studios, filmmakers Jason Reitman, James Ponsoldt and Victor Nunez, and Broadway veteran Schuler Hensley…. we could go on – but you get the idea!
Fun Fact: Did you know that the Atlanta Film Festival is one of only two-dozen Academy Award®-qualifying festivals in the United States for the narrative, animated and documentary short competitions? There are only 14 other festivals in the country that are Oscar® qualifying in three or more categories.
Head over to https://www.atlantafilmfestival.com/ to geek out over the lineup with us! And grab your badges while you can here! We look forward to seeing you there!
Recommend

0

recommendations
Published in Featured, Festival, Lifestyle, Movie News, Movies