The 'Avengers: Endgame' Press Junket Played Homage to our Fallen Heroes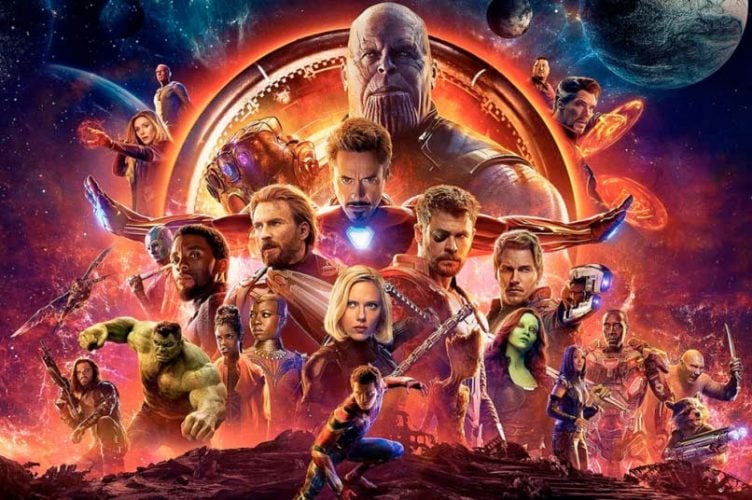 The press junket for Avengers: Endgame took place over the weekend and, without giving anything away, held an audience captive based almost solely on bonds formed over the last 10 years.
There were seats left open for our fallen heroes. Heroes like Black Panther, Vision, Scarlet Witch, Bucky Barnes, Gamora, and Star-Lord to name a few. The lack of their presence was felt at the junket just as it'll be felt in Avengers: Endgame.
In addition to those empty chairs, the comments from Kevin Feige and Joe and Anthony Russo really resonated with fans of the Avengers.
Feige began by saying that they discussed doing something that's not really popular in films based upon comic book characters.
'About four or five years ago, we talked about what haven't we seen in films based on comic characters. We haven't seen an ending — definitive conclusion to an overall saga. That's why it's called Endgame, and that's why I think it's very, very, very special.'
The Russos talked a bit about the premise of the film and the 'experiment' that they get to finish off with Avengers: Endgame.
"The story is very much about how these heroes deal with loss, resounding loss, true loss, devastating loss. How does a hero move forward from that moment?"

"With Endgame, we get to finish off one of the grandest experiments in movie history. What we're hoping for is that people feel satisfied with the conclusion."
Feeling satisfied… an emotion we're not quite certain we'll embody once we leave the theater. We've tried to stay away from spoilers thus far, but it's no secret that some of our favorite actors have discussed hanging their hats…or shields and arc reactors… up.
While we don't doubt the storytelling involved, we do doubt our ability to be prepared for it.
We also heard from each of the actors and actresses individually.
Robert Downey Jr. and Chris Hemsworth were both unsure of the impact the heroes and their films would really make. Don Cheadle and Paul Rudd spoke about how much they enjoyed being part of this team.
The team doesn't end when the cameras shut down, either. The bonds they've formed have shaped who they are – not just professionally, but as people. Those bonds have shaped us as fans, too.
Brie Larson is excited about her journey as Captain Marvel. Chris Evans says this film really completes an arc for Captain America. Evans was also immediately hushed by those around him.  No spoilers, Cap.
They joked on stage, they laughed with (and sometimes, at) one another, and they genuinely looked proud – of their work and the work of their peers within the Marvel Cinematic Universe.
The heroes we know and love are about to face their toughest battle yet. The course of their lives and their futures are going to change in an instant. This is the calm before the storm, and we're going to enjoy it as much as we can.
The Avengers will be making press appearances leading up to the big debut of Avengers: Endgame later this month. Keep up with us to see news from their appearances and specials.
Avengers: Endgame hits theaters on April 26th.