The Ultimate 'Game of Thrones' Travel Guide of Westeros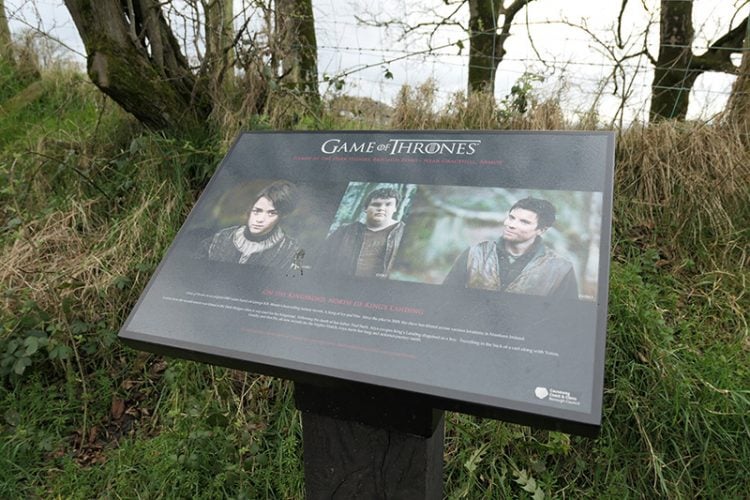 Game of Thrones has finally come to an end – and if you are like us, you're probably wondering what you are going to do without your favorite show. If you love to travel (or want to act out a different ending for the series *cough* I personally do *cough*), then it's about time to visit Westeros using our Game of Thrones travel guide.
Now we've done Game of Thrones Travel Guides before – including a super thorough one for Northern Ireland, but when the Hilton reached out to us – and we wanted to share their recommendations and give you all a bit broader guide. This one includes some additional European locations that the series used during its 8-year run. Let's start with one of our favorite locations…
Doune Castle, Scotland
See where the Starks grew up! Winterfell comes to life inside Doune Castle, which dates back to the thirteenth century. This castle was used as Winterfell only for the pilot episode. After the first episode, production for Winterfell moved to Castle Ward in Northern Ireland.
But if you're in Scotland, this is a beautiful location to visit. It's driving distance of Edinburgh – and nearby to some incredible UNESCO Heritage sights. You can consider staying at the DoubleTree by Hilton Hotel Edinburgh City Centre, located in the heart of Edinburgh.
Also, fun fact – it was used as a location in Monthy Python and the Holy Grail as well.
Old Town Dubrovnik, Croatia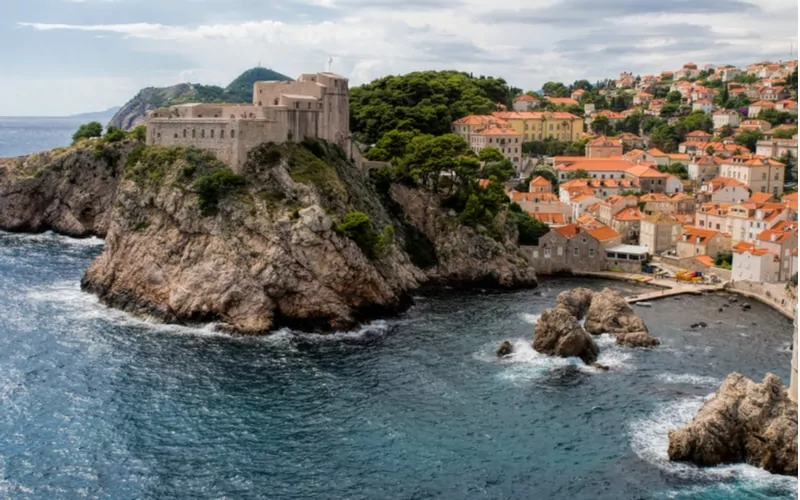 Welcome to King's Landing! Dubrovnik is home to many Game of Thrones episodes – from scenes in the Red Keep to The Steps of the Sept of Baelor. The city served as a primary filming location for the series since Season 2. Make reservations to stay at Hilton Imperial Dubrovnik if you visit – the hotel offers fantastic views of Dubrovnik's Old Town and the Adriatic sea. Plus, it's walking distance to many filming locations.
Reykjavik, Iceland
Thingvellir National Park is not only a UNESCO World Heritage Site, but it also provided the beautiful backdrop for the mountain scenes in Season 4 – like Brienne and the Hound's fight for Arya or when the Wildlings and Thenns attack Olly's village, where, unfortunately, Olly survived.
Relax at The Canopy by Hilton Reykjavik City Centre where you can also drive to many of Iceland's beautiful scenery like waterfalls, glaciers, volcanos, lagoons, and caves.
The Walled City of Mdina – Malta
The walled city of Mdina in Malta is pretty high on my personal travel list. It has an incredibly rich history dating back to the 8th century. The city has earned the nickname "The Silent City" as it doesn't allow cars (outside of a limited number of residents and emergency vehicles).
On the Game of Thrones reenactment front – You can stand where Cersei told Ned, "When you play the game of thrones, you win or die." And if you recreate this scene – you better tag us on social media, because we want to see it!
Stay at the Hilton Malta to be in close proximity to the filming locations in this area.
Ballymoney, Northern Ireland
Yeah, that's yours truly on the left. Geeking out and acting all stoic. This was one of the most beautiful filming locations I visited for the series. Taking a journey down the Kings Road in The Dark Hedges, a long avenue of 250-year old beech trees, will leave you speechless. I do want to note that there has been some pruning on the trees over the last few years – and there was a storm that took out a few of them as well. It's still 100% worth visiting, it's just a little less thick than it was in 2016, so be sure you visit in late summer when the trees are in full bloom. See below. (Note – my photo above was from early March 2017)
Belfast is the main spot you want to visit for Game of Thrones filming locations. And while you're there, stay at Hilton Belfast, which offers a special package for interactive show related experience and is steps from a number of filming locations – and even local bars that the cast loved to visit – including The Spaniard (which was of Kit Harrington's favorites).
—————
Game of Thrones may have ended, but the series is far from over for fans. HBO has a prequel in the works – and there's also the book series – which we're waiting not so patiently for George R.R. Martin to finish. So in the meantime, quench your GoT thirst by traveling around Westeros and reminisce over your favorite scenes and characters. And don't forget to tag me if you do!