Chris O'Brien & Carly Turro Talk 'Bunkheads'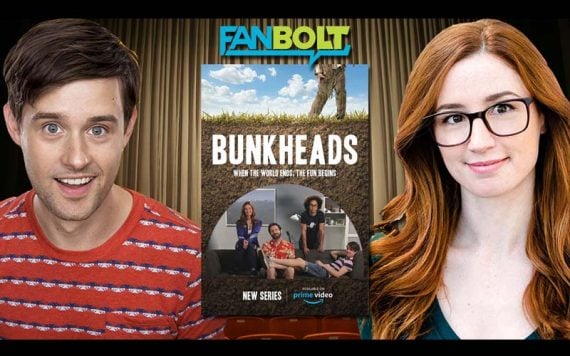 What's your worst fear if a zombie apocalypse were to become a reality? The loss of loved ones? The chance that humanity may not survive? For me it would be worst possible scenario would end up with me being trapped in a small space with a bunch of people. If you know me … you know that me and people do not mix well. Speaking of such an end-of-the-world plot, the stars of the new Prime Video horror-comedy series Bunkheads, Chris O'Brien (Kip) and Carly Turro (Dani), sat down with your main man today to talk about bunkers, zombies, and confinement.
Bunkheads can be streamed right now from Prime Video on Amazon. Click here to check out all six episodes the first season!
Synopsis:
A group of four lovable goofballs: an oddball teacher, a floundering actress, a techie workout warrior, and an immature wannabe rapper. You may think the hordes of undead are the biggest threat during a zombie apocalypse, but annoying roommates can be almost as much trouble.