Hulu Releases 'Veronica Mars' Season 4 Trailer – And It's Everything, Marshmallows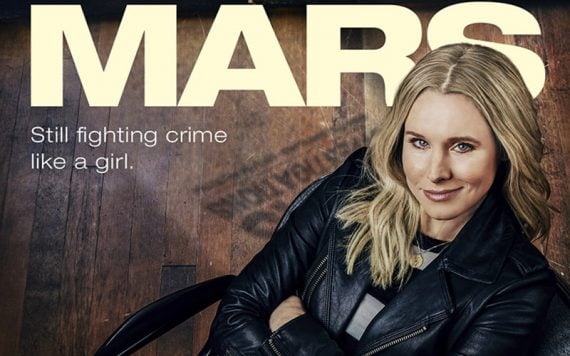 There's a Veronica Mars Season 4 trailer finally out! Hulu dropped the official trailer today, and we're in countdown mode until July 26!
It's hard to believe that it's been five years since the Kickstarter-backed film was released, and even longer – 12 years since Season 3 concluded on the CW.
It was first announced last August that Hulu was planning a revival of the series which would contain eight episodes. Series creator Rob Thomas would be back at the helm along with show leads- Kristen Bell, Enrico Colantoni, Jason Dohring. And that's not all, Percy Daggs III, Francis Capra, Ryan Hansen, Max Greenfield, and Ken Marino have also returned for the fourth season. And they're joining several new faces including Patton Oswalt, J.K. Simmons, and more!
Veronica Mars Season 4 will revolve around a serial killer on the loose in Neptune. Fans can expect the new episodes to be "darker and bigger and more cinematic, a little bit different." according to Kristen Bell.
Rob Thomas has also commented saying, "Like The Thousand Dollar Tan Line, the mini-series will be set against a Spring Break backdrop, but Thousand Dollar Tan Line is not the story we're telling. We're five years after the movie."
Thomas has also promised that the series will take fans back to its "hardcore So-Cal noir" beginnings. That means one big case and eight episodes to tell it in.
I'm going to go on a little bit of an editorial rant here (Not like I'm a huge fan or anything…). This format was the beauty of Seasons 1 and 2. A mystery that stretched across an entire season, with little clues scattered along the way. The series was perfection during it's run on UPN. However, when UPN and WB merged to form CW, we got Veronica Mars Season 3. Which the network told Thomas to make more bite-sized – something that fans could tune into each week with never having seen the series before. NCIS, if you will.  This translated into a shorter run of episodes with an arc before moving onto the next arc.
While Season 3 was still good, as anything Rob Thomas writes is, it didn't have the magic of Seasons 1  and 2. Binge-watching a show wasn't a thing then in the mid-2000s. However, now it is, and I'm thrilled to see this series returning to its original roots.
42 days and counting, Marshmallows. Will you be watching? Let us know your thoughts of the Veronica Mars Season 4 trailer below!
Recommend

0

recommendations
Published in Emma's Geek Girl Blog, Featured, Streaming, TV, TV News