Contest: Spider-Man: Far From Home Poster Giveaway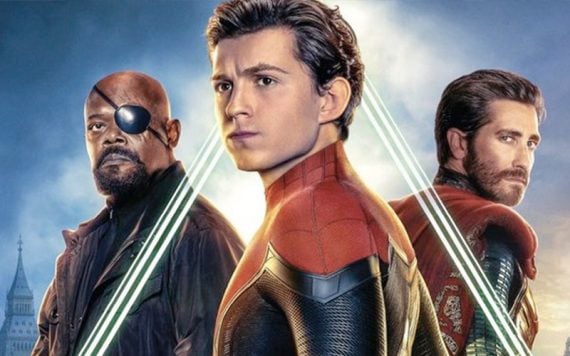 Are you excited for next week's release of Spider-Man: Far From Home? We are! And we're celebrating the release of the movie by giving away a bunch of posters from the film!
That's FanBolt's Barketing Director modeling with the Spider-Man: Far From Home poster! (Yeah, we know, we like to think we're punny!)
Spider-Man: Far From Home Poster Contest Details
Back to the contest! We've got several full-size and mini-sized Spidey posters to giveaway! All you have to do to enter to win is leave a comment below and let us know your love for Spider-Man and your thoughts on the trailer!
And if you want to increase your odds in winning, we're running a second poster contest on Instagram here!
Trailer
Following the events of Avengers: Endgame, a lot is riding on Spider-Man's back. The world has changed forever, and he has to step up to take on new threats.
Spider-Man: Far From Home is out on July 2! Look for our review of the film next week! And let us know your thoughts on (and hopes for) the film below!