Netflix Releases First Look at 'The Witcher' Cast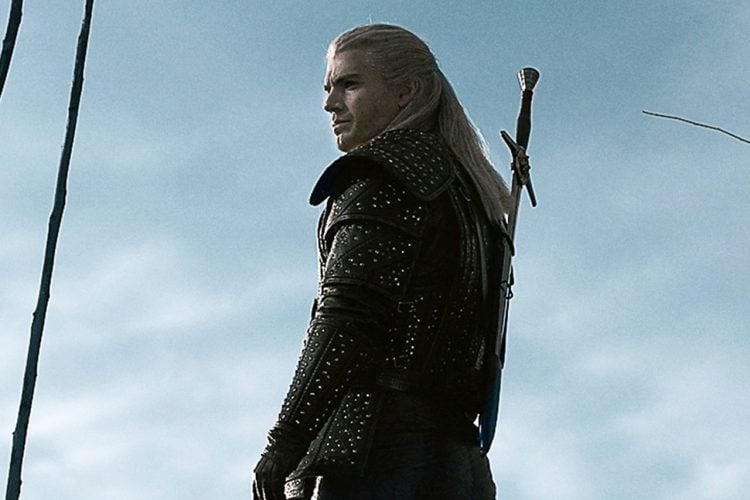 Since San Diego Comic-Con is right around the corner, Netflix is finally releasing first look photos from their new (and highly anticipated) fantasy series, The Witcher. This series looks like it could be exactly what genre fans need right now since Game of Thrones has ended.
Netflix's The Witcher is based on the best-selling fantasy books by Polish writer Andrzej Sapkowski. In Sapkowski's books, "witchers" are monster hunters who develop supernatural abilities when they're young, so that they're able to battle the deadly beasts.
Here's what we know about Netflix's take on the books – and the actors playing each of the main characters.
Geralt of Rivia
Henry Cavill stars as Geralt of Rivia, who is a monster hunter struggling with the humanity of others. He believes that humans prove to be more wicked than the beasts he hunts. Cavill's Geralt looks suspiciously familiar to a bow-slinging elf named Legolas… Not that I'm complaining (they both look great in the white wings), but you can't help but notice it.
Yennefer The Sorceress
While not quite as brooding as Geralt, Yennefer, portrayed by Anya Chalotra (The ABC Murders, Wanderlust), looks majestic and fierce. She is a powerful sorceress, and we can't wait to see what her powers will be!
Ciri The Princess
Last but not least is Ciri, played by Freya Allan (The War of the Worlds, Into The Badlands), a stunning, young princess with a dangerous secret.
While Geralt of Rivia is a solitary monster hunter, destiny pushes him towards both Yennefer and Ciri. And he soon finds that the three of them must learn how to navigation the rather volatile continent together.
Aside from the teaser posters and series logo, Netflix hasn't told us much about The Witcher. But hopefully, they will reveal more at the San Diego Comic-Con as they have a panel in Hall H at 2:15pm PST on July 19! Fingers-crossed, that's also when Netflix decides to release a trailer for The Witcher.
As far as release date, nothing has been announced yet. But we do know that it should be sometime later this year. Until then, all we have is a tagline, "The worst monsters are the ones we create."