'D-Railed' Casts Talks Ghosts and Monsters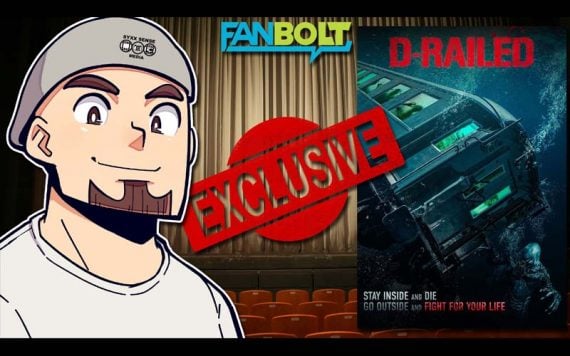 Aboard a small train car hosting a murder-mystery show, a group of strangers soon realize that the audience participation can be rather fatal. Yes, friends, that's where I am going to leave the description for Dale Fabrigar's D-Railed. This film is a multi-layered event that combines many different aspects of the horror genre. There's a lot going on in this movie, but I would suggest you watch it first before delving into the interviews below.
We spoke actors Ben Hopkins and Tonya Kay about the experience.
D-Railed is available today via VOD and DVD.
Synopsis:
A woman boards a train that derails into a lake in the middle of the night. She, along with other surviving passengers find themselves trapped within the sinking wreckage. They discover what lies beneath the surface is far more terrifying as they fight to stay alive against a deadly predator determined to kill them one by one!