'Carnival Row' Full Trailer Finally Released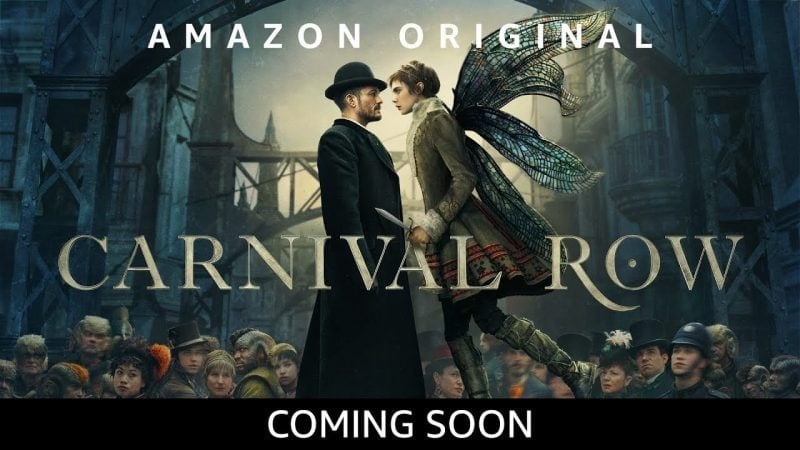 Amazon Prime Video has finally dropped the Carnival Row full trailer, and it looks fantastic!
Carnival Row, which we were first teased by at this year's San Diego Comic-Con, is a series set in a Victorian fantasy world. It's filled with mythological immigrant creatures whose exotic homelands were invaded by the empires of man. This growing population struggles to coexist with humans. They're forbidden to live, love, or fly with freedom. But even in darkness, hope lives, as a human detective, Rycroft Philostrate (played by Orlando Bloom), and a refugee faerie named Vignette Stonemoss (played by Cara Delevingne) rekindle a dangerous affair despite an increasingly intolerant society. Vignette harbors a secret that endangers Philo's world during his most important case yet: a string of gruesome murders threatening the uneasy peace of the Row.
Aside from Bloom and Delevingne, the series has a stellar supporting cast as well, including: Simon McBurney (The Borgias), David Gyasi (Interstellar), Tamzin Merchant (Salem), Andrew Gower (Outlander), Karla Crome (Under the Dome), Arty Froushan (Knightfall), Caroline Ford (Once Upon A Time), Indira Varma (Game of Thrones), and Jared Harris (Chernobyl).
The eight-episode first season premieres on Amazon Prime Video on August 30th, and will be dubbed in foreign languages coming on November 22! So stay tuned as we get closer to the release date as we'll be posting more in support of the series!
Intrigued by the Carnival Row full trailer? Are you excited for the new series? Let us know your thoughts in the comment section below!