Will Ewan McGregor Reprise Role as Obi-Wan Kenobi in 'Star Wars' Disney+ Series?
Star Wars fans get excited! Ewan McGregor is possibly stepping back into the role of Jedi master Obi-Wan Kenobi in an upcoming and untitled Disney+ series. Deadline has confirmed the star is in talks with Disney.
McGregor played a young Obi-Wan Kenobi in three Star Wars prequel films: The Phantom Menace (1999), Attack of the Clones (2002) and Revenge of the Sith (2005). And while we aren't huge fans of these films (is any Star Wars fan?), we are big fans of McGregor!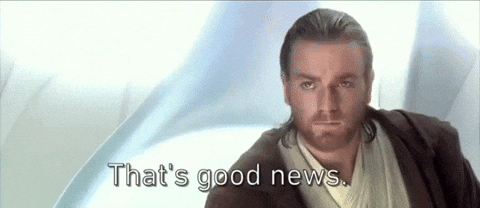 Obi-Wan Kenobi's introduction occured in the original Star Wars trilogy (where he mentored Luke Skywalker) and was played by Alec Guinness. In the prequel, he was a mentor and friend to Luke's father Anakin, who we also know as Darth Vader.
But back to the new series! We don't know much about this Disney+ series yet, so we're left to guess where this series will take place in the Star Wars Universe. But it is expected that plans for Disney+ will be announced during preview presentations at Disney's D23 later this month. And we expect that the programming announcement will likely include the news of McGregor returning to star in the role.
McGregor has been rather busy the last few years, he recently starred in FX's Fargo (and won a Golden Globe for the role), and this year he will also be seen in the Birds of Prey film and in the horror flick Doctor Sleep (which is a sequel to The Shinning).
Do you want to see Ewan McGregor back as Obi-Wan Kenobi in the Disney+ series? Let us know what you think (and what you want to see) in the comments below!
Recommend

0

recommendations
Published in Featured, TV, TV News