Legendary Stuntman Gary Kent Talks 'Danger God' Documentary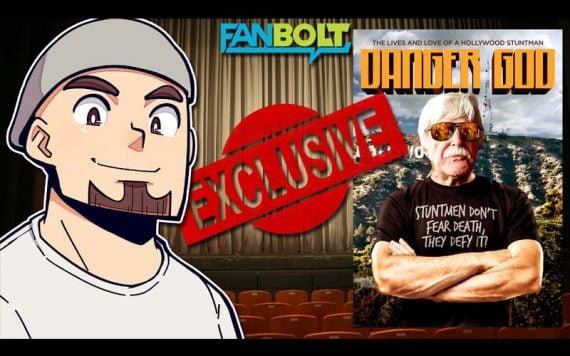 Danger God is an unflinching look at the life of Hollywood legend Gary Kent. When I say "unflinching," I truly mean that. From his professional ups and downs to his personal family issues, nothing is out of bounds. First-time documentary filmmaker Joe O'Connell sugarcoats nothing as he follows Mr. Kent through triumphs and tragedies both old and new. What we're left with as an audience is a very candid look at a man who did what he loved and survived the human experience that we all deal with.
This week we were fortunate enough to talk to both Ken and O'Connell. Check out the interviews below.
Danger God is currently available on VOD with a DVD set to release on September 17th!
Synopsis:
Professional stuntman Gary Kent has made a hard-earned name for himself in over 50 years of falling, burning, jumping, fighting and breaking himself for some of the most cherished independent and B-movies of the 20th Century. This is his story, from the anything goes days of the drive-in era, including his run-in with Charles Manson and his infamous family, to his personal battles and triumphs with health, alcoholism, and love.
Recommend

0

recommendations
Published in Movie Interviews, Movies