Martin Klebba Celebrates 15 Years of 'Pirates of the Caribbean'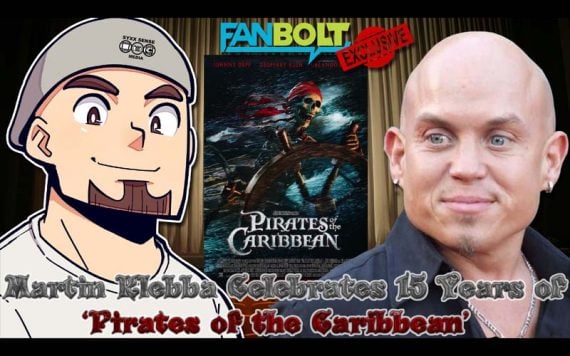 It's hard to believe that more than 15 years have passed since Disney took a chance on turning one of their rides into a major motion picture. Pirates of the Caribbean not only turned out to be a huge hit with multiple sequels, but it forever changed how pirates were portrayed in pop culture. In my hometown of Tampa, the stylings of Jack Sparrow became a staple at our yearly Gasparilla event. Indeed, Pirates once again made venturing the high seas viable again after the disastrous Cutthroat Island.
Pirates would not have been a success, however, without a distinctive cast of characters outside of the leads. While Johnny Depp and Geoffrey Rush may have been in the spotlight, the crew of the Black Pearl helped to cement this film as a true genre piece. One of those characters was Marty, played by Martin Klebba.
I spoke with Martin about how he got into Disney's franchise and how it affected his career.
Martin and fellow Pirates co-star Vince Lozano will be holding a charity event for retired boxers on October 19th in Los Angeles. Click here to get your tickets to the event!
Martin Klebba can be found on Instagram, Twitter, Cameo, and Paparazzi Jewelry's Facebook page.