Hulu Huluween: 'Castle Rock', 'Reprisal', and More!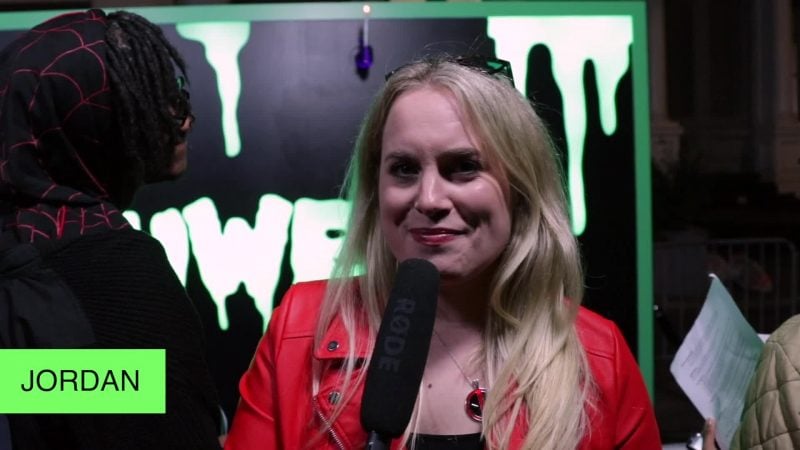 Better late than never I always say! After recovering from losing my voice and almost my mind at New York Comic-Con, I'm so happy to share my experience at the Hulu Huluween Party!
It was my first NYCC working the press circuit and on October 4, 2019, Hulu's Huluween party was my first big press party – and I was ready to meet the cast of The Orville, Reprisal, Castle Rock, Batwoman, and Runaways.
The lights, the black backdrop, the random dancing hands, and all the stars made this frigid October night seem like the perfect introduction to the holiday season.
Never in my life had a been on a black carpet, as a former goth girl, it felt just like home. As I tried to keep it together to not fangirl over Tim Robbins, one of the individuals I was most anxious to meet was Lizzy Kaplan – who's about to break through into the Stephen King world of Castle Rock playing none other Annie Wilkes from Misery.
I felt like my life had come full circle when I got to ask Lizzy Kaplan if she knew that the previous day was, in fact, October 3rd (Mean Girls' fans unite!)…. it was a bonding moment I swear.
Between the shivers of the night, I was able to get a hug from Adrianne Palicki, who was also freezing in her gorgeous black dress, and we discussed the new move of The Orville to Hulu – the whole cast was overjoyed by the prospects of a more open network, and boy I can't wait to see what Seth MacFarlane comes up with!
After meeting all these wonderfully talented actors from Hulu's biggest shows,  I must confess that I'm most excited to see their newest show Reprisal. The cast members; David Dastmalchian and Madison Davenport gave me some great insight into this daring new series….you'll have to watch the full interview to find out more and hear some of Madison's favorite Nietzsche quotes.
Hulu Huluween