'CATS' Free Movie Screening Passes: See the Film Before It Releases!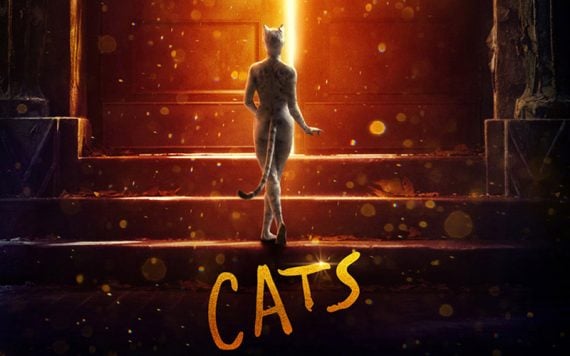 Live in Atlanta, Charlotte, Raleigh, Nashville, or Greenville? We've got CATS free movie screening passes to give away for Tuesday, December 17, 2019!
All you need to do to enter is:
Leave a comment below saying you want to see the film – and which city you'd like passes for
Follow our editor @EmmaLoggins on Instagram for movie promotional swag giveaways and all things geeky (including movie swag contests)!
We'll be giving away (35) Admit 2 Tickets (in each city) to the screening, and it's first-come-first-serve with passes! So post below – and you'll hear from us by Thursday (12/12) if you've won!
Available on a first-come/first-serve basis even with your pass! Arrive early to the screening to ensure admission if you are a winner.
CATS Free Movie Screening Info:
Atlanta, GA
Tuesday, December 17
7pm
Landmark Midtown
Charlotte, NC
Tuesday, December 17
7pm
Regal Phillips Place
Raleigh, NC
Tuesday, December 17
7pm
AMC Classic Blueridge
Nashville, TN
Tuesday, December 17
7pm
Regal Hollywood 27
Greenville, NC
Tuesday, December 17
7pm
Regal Hollywood Stadium 20 & RPX
——————
RELEASE DATE
In Theaters December 20, 2019
MPAA RATING
PG
SYNOPSIS
Featuring Lloyd Webber's iconic music and a world-class cast of dancers under the guidance of Tony-winning choreographer Andy Blankenbuehler (Hamilton, In the Heights), the film reimagines the musical for a new generation with spectacular production design, state-of-the-art technology, and dance styles ranging from classical ballet to contemporary, hip-hop to jazz, street dance to tap.
The film also stars Robbie Fairchild (Broadway's An American in Paris), Laurie Davidson (TNT's Will), hip-hop dance sensation Les Twins (Larry and Laurent Bourgeois), acclaimed dancer Mette Towley (featured in videos for Rihanna and Pharrell Williams' N.E.R.D.), Royal Ballet principal dancer Steven McRae, and rising-star singer Bluey Robinson.
One of the longest-running shows in West End and Broadway history, the stage musical "Cats" received its world premiere at the New London Theatre in 1981, where it played for 21 years and earned the Olivier and Evening Standard Awards for Best Musical. In 1983, the Broadway production became the recipient of seven Tony Awards, including Best Musical, and ran for an extraordinary 18 years. Since opening in London in 1981, "Cats" has continuously appeared on stage around the globe, to date having played to 81 million people in more than fifty countries and in nineteen languages. It is one of the most successful musicals of all time.