'Emma' Free Movie Screening Passes: See the Film Early in Atlanta!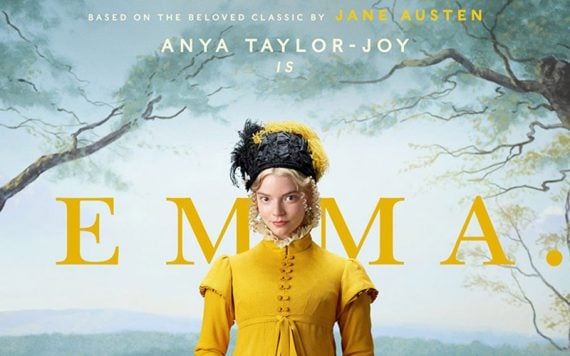 Live in Atlanta? Love Jane Austen? If you do, we've got Emma free movie screening passes to give away for Tuesday, February 25th, 2020!
All you need to do to enter is:
Leave a comment below letting us know why you want to see the film
Follow our editor @EmmaLoggins on Instagram for movie promotional swag giveaways and all things geeky (including movie swag contests)!
We'll be giving away (10) Admit 2 Tickets to the screening, and this time – we will randomly be picking winners from the comment section! So post below – and you'll hear from us by Thursday (2/20) if you've won!
Available on a first-come/first-serve basis even with your pass! Arrive early to the screening to ensure admission if you are a winner.
Emma Free Movie Screening Info:
Atlanta, GA
Tuesday, February 25th
7:00pm
AMC Phipps Plaza
——————
RELEASE DATE
In Theaters February 28, 2020
MPAA RATING
PG
SYNOPSIS
Jane Austen's beloved comedy about finding your equal and earning your happy ending is reimagined in this delicious new film adaptation of EMMA. Handsome, clever, and rich, Emma Woodhouse is a restless queen bee without rivals in her sleepy little town.  In this glittering satire of social class and the pain of growing up, Emma must adventure through misguided matches and romantic missteps to find the love that has been there all along.
Recommend

0

recommendations
Published in Contests, Featured, Movies