Jordan Peele's 'Candyman' Trailer Just Released!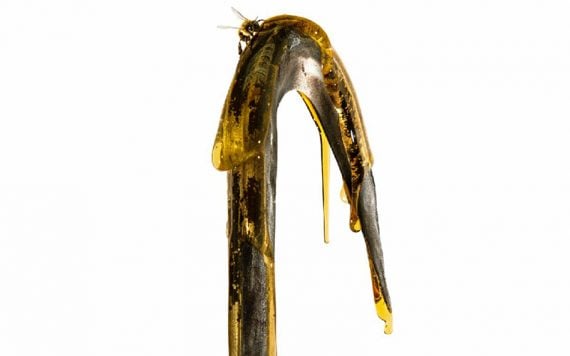 "Dare to say his name."
Jordan Peele is releasing another horror film, Candyman, this summer, and it's a new take on an old urban legend that will leave you wide awake at night. Seriously, the Candyman trailer gives us chills! Scroll down to check it out!
Rising filmmaker Nia DaCosta joins Peele as director to bring us this present-day twist of the cult classic. DaCosta also helped Peele with the screenplay along with Win Rosenfield.
So here's what we know…
Candyman Synopsis
Residents have been terrorized by a word-of-mouth ghost story for just about as long as they can remember. This all occurs in the neighborhood of Cabrini Green in the Chicago housing projects.
Candyman is a figure who appears when his name is spoken five times while looking into a mirror–as they say in the trailer, "who would do that?". The supernatural killer then appears with a hook for a hand and, well, you know the rest.
Now, in present-day, visual artist Anthony McCoy (Watchmen, Us) returns to Cabrini Green 10 years after the last of the Cabrini Towers are torn down. He and his girlfriend, gallery director Brianna Cartwright (Teyonah Parris: If Beale Street Could Talk, The Photograph), are moving to Cabrini into a luxury condo. The whole area  has been gentrified and taken over by "upwardly mobile millennials."
Looking for ways to pick his career back up, Anthony has a chance encounter with a native of Cabrini Green (Colman Domingo: Euphoria, Assassination Nation). The old-timer shows Anthony the horrific true story of Candyman, bringing Anthony a revelation.
If you've seen any Jordan Peele films, you know there's bound to be many twists and deeper meanings than the surface story.
Watch the trailer to see more of the grisly killer and the story that follows.
What do you think of the Candyman trailer? I, for one, can't wait to see what Jordan Peele brings to this already terrifying story.
Let us know your thoughts in the comments below. Will you be adding this horror film to your summer must-watch list?
Recommend

0

recommendations
Published in Featured, Movie Trailers, Movies