Disney's 'Jungle Cruise' Official Trailer & Poster Out Now!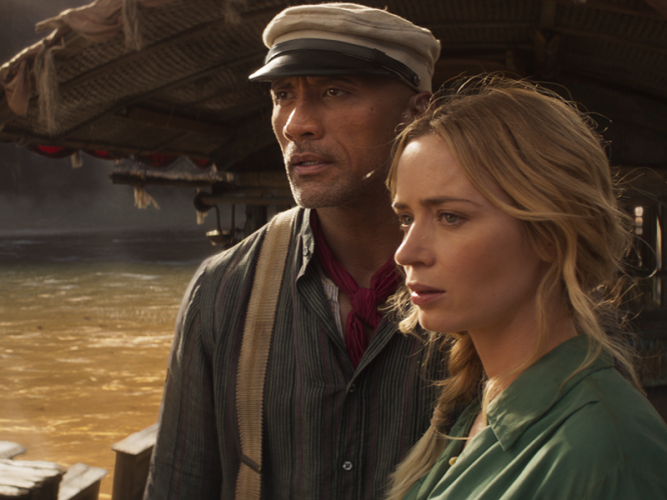 If you've been to Disneyland or Disney World you're probably familiar with the adventurous boat ride through the Amazon Jungle, Jungle Cruise. Dwayne 'The Rock' Johnson and Emily Blunt are bringing that ride to life with a new movie, Jungle Cruise and the trailer is finally out!
Emily Blunt plays a researcher, Dr. Lily Houghton, who travels to the Amazon from London, England recruiting the questionable help of Frank Wolff (The Rock) and his ramshackle of a boat, 'La Quila'. Dr. Houghton is searching for an ancient tree with healing abilities that will change the future of medicine. Similar to the ride, it's no easy journey.
Check out the trailer below to see all the wild moments.
Jungle Cruise Trailer
Jungle Cruise premieres July 24th! Will you be seeing it? What are your expectations for the film? What did you think of the Jungle Cruise trailer?  Let us know in the comments below!
Recommend

0

recommendations
Published in Featured, Movie Trailers, Movies