Cancellations and Delays in Pop Culture Due to Coronavirus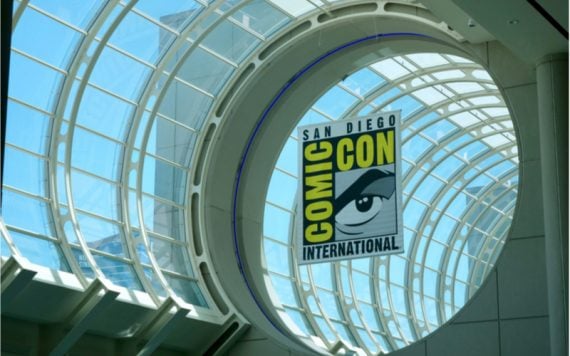 Almost every industry in the world is being impacted by the spread of COVID-19 as officials encourage, and in some places mandate, that citizens stay home to avoid catching the dangerous disease. The entertainment industry is no exception. With movie theatres shut down for the foreseeable future, releases and premieres have been canceled while top-tier film festivals and popular conventions have had to figure out their Plan B. Check out some of the most notable cancellations and delays in the entertainment industry and find out when the events you were looking forward to may occur.
Movies
The movie industry has had to make many adjustments in the face of coronavirus. Not only have premieres and releases been pushed back, but filming for upcoming movies has also had to come to a halt. These changes are the result of movie theatres of all sizes closing their doors, including AMC Theaters, Regal Cinemas, and Landmark Theaters.
One of the first films to stop production was Mission: Impossible 7, which was filming in Venice right when Italy became the epicenter of the coronavirus outbreak in Europe. The latest installment in the Minions franchise, Minions: The Rise of Gru also had to stall its production, which was taking place in France. The movie was set to be released in late June and early July, but Illumination was forced to close down their Paris studio due to the coronavirus.
Of course, movies that were slated to premiere this spring have all had to delay their releases. No Time to Die, the latest James Bond installment, has pushed back its premiere from April to November. Fast and Furious 9, the latest in the racing series that takes place on the streets rather than on legal speedways that range from 0.5 to 2.5 miles long, has pushed back its release by almost a year from this May to April 2021. The highly anticipated thriller A Quiet Place Part II was supposed to hit theaters later this April, but its release is now delayed. A new premiere date for this John Krasinki-directed film will be announced later.
Disney has had to adjust production and release schedules for a slew of projects. While some parents may view these cancellations as an opportunity to reduce their little ones' screen time, which the American Academy of Pediatrics recommends should be capped at just one hour per day for children older than 2 years old, Disney fanatics young and old are likely to be less-than-thrilled by these changes. All of its live-action films that are currently in development have halted production, including The Little Mermaid, the Disney+ Home Alone reboot, Guillermo del Toro's Nightmare Alley, and Ridley Scott's The Last Duel. Recent trailers for the live-action Mulan had prepared fans for an action-packed remake of the Disney classic, but it's had to delay its March 27 opening date. Currently, plans are to release the film, which received rave reviews from its Hollywood premiere, later this year.
Film Festivals
As films face production and release delays, film festivals have felt the ripple effect. South by Southwest, the annual music, film, TV, and technology festival, has been canceled for 2020. This decision came after the city of Austin, TX declared a state of disaster on March 6, requiring the cancellation of all public gatherings and events for the near future. Major companies that usually attend the event, including Netflix, Apple, and Amazon, pulled out of the festival and canceled panels and premieres, forcing festival organizers to pull the plug on the event and lay off one-third of its employees.
The Cannes Film Festival, one of the most prestigious in the film festival circuit, has been postponed indefinitely. This festival is typically held every May in the French Riviera and is home to one of Hollywood's biggest movie markets. Not only do the most notable independent films premiere during this event, but hundreds of independently financed films try to find a distributor at it. The postponement of this important festival could mean that would-be best pictures won't find the acclaim and reviews they would otherwise receive.
Conventions
Fans of movies, TV shows, and franchises wait all year to attend conventions that offer opportunities to meet celebrities, purchase unique merchandise, and view exclusive snippets of highly-anticipated media. As these conventions draw in tens of thousands of people, they have also had to adjust their plans for the coronavirus pandemic.
San Diego Comic-Con, the largest fan convention of its kind in the United States, announced on April 17 that it will not proceed as planned this July. Organizers had to make the difficult decision to cancel the event for the first time in its 50-year history. The convention will resume again in July 2021 at the San Diego Convention Center. The Emerald City Comic Con, the largest fan convention in Seattle, WA, was scheduled to run from March 12 to 16. However, organizers have postponed the event until this August.
While these cancellations and delays are a source of major disappointment to fans everywhere, they are necessary for keeping the world's population healthy. The virus is particularly dangerous for people with autoimmune disorders and people over the age of 60, whose population is expected to jump to 22% by 2050. To keep the world's current population of seniors and non-seniors safe, these changes in pop culture events are essential. In these uncertain times, our best advice is to stay home, stay safe, and start filling up your 2021 calendars to make up for any premieres and events you missed out on this year.