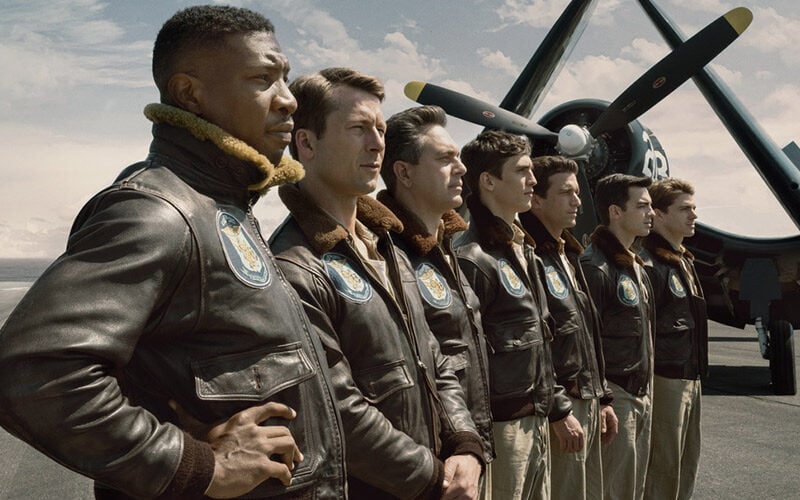 When it comes to the genre of war movies, it's not generally my cup of tea. There are exceptions, like 1917, which I still say was robbed of Best Picture in 2020 (that being said I also really loved Parasite, which won that year).
But the point being it takes a special movie in this genre to get my praise. And while Devotion is, technically, a war flick, it goes much deeper than most films in the space.
Devotion is based on the best-selling book of the same name. And it tells the true story of two elite US Navy fighter pilots, Jesse Brown (the first Black aviator in Navy history) and Tom Hudner, who helped turn the tide in the most brutal battle in the Korean War.
Their incredible sacrifices and remarkable friendship would make them the Navy's most celebrated wingmen.
Devotion Movie Trailer
Devotion Movie Review: What I Did and Didn't Like
While this film has some truly stunning aerial action sequences, what stood out the most to me was the story of Brown and Hudner's friendship. And that's a large part of why this film works so well. It doesn't rely on effects over story. It balances them in a way that creates a film with heart.
The performances by both Jonathan Majors (Jesse Brown) and Glen Powell (Hudner) are powerful, especially Majors, who I suspect will be nominated come Oscar time for his portrayal of Brown. He brought such depth and emotional range to his role, bringing life to an often overlooked piece of history. It's one of the best performances of the year.
What does it mean to be devoted? Devoted as a wife/husband, devoted as a friend, devoted as a solider?
Devotion does a great job of weaving in some important themes about loyalty, honor, and duty in the face of racism, both within the military and in society as a whole. And while, yes, this is a war flick, the film doesn't forget that it's a biopic about Brown.
There are impressive action sequences, but this movie doesn't place its focus there. Instead, it feels more like an intimate study on Brown and who he is as a husband, a friend, an aviator, and a human. And Majors explores each of these facets of Brown in a subtle yet thorough way.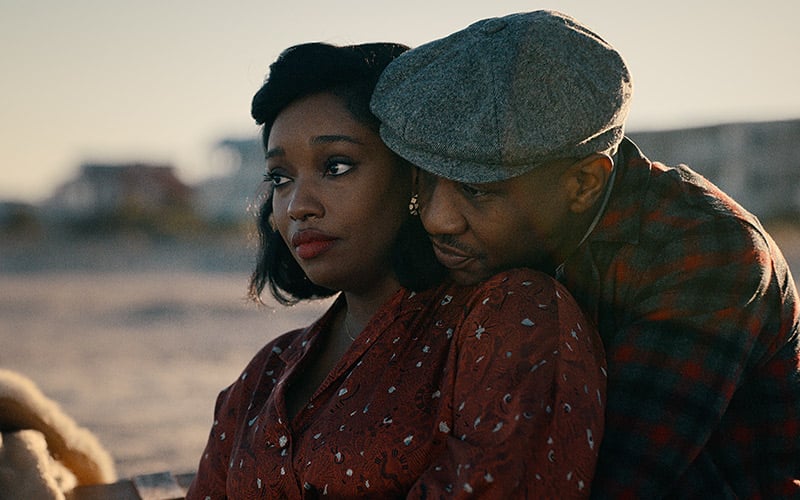 Overall
Overall, this is a moving and soulful biopic set during war. So don't expect an action film because that's not what you'll find here. And that, for me, is what makes this film so unique.
Devotion places its attention on the right character and tells the right story. It doesn't gloss over difficult subjects, focus on the white male, or rely on action sequences to impress the audience.
Instead, it celebrates a story of diversity, courage, and devotion. And it does so beautifully.
Devotion Movie Review
Grade: B+
Recommend

0

recommendations
Published in Emma's Geek Girl Blog, Featured, Movie Reviews, Movies