The 'Gladiator' Sequel Set to Release in Fall 2024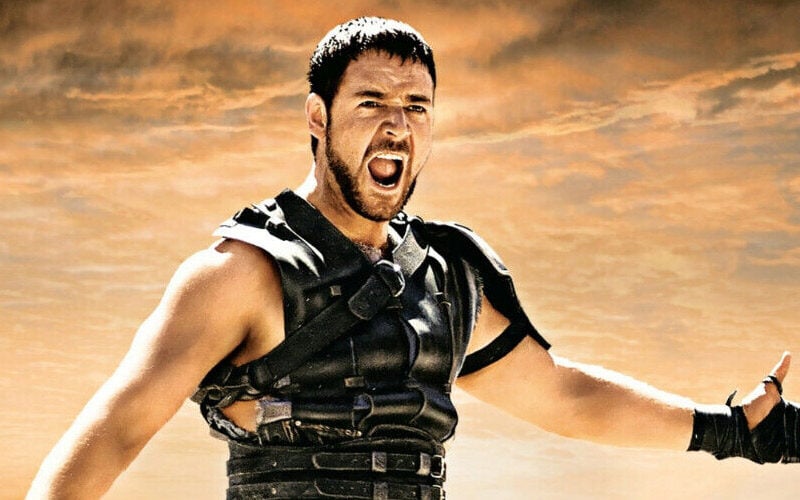 It's been 23 years since Gladiator premiered on the big screen. The Sir Ridley Scott film, led by Russell Crowe and Joaquin Phoenix, was a massive box office success, grossing over $500 million against a budget of $103 million. And with numbers like those, and no shortage of praise from film critics, it's not surprising that a Gladiator sequel is happening.
What is surprising is that the movie has taken so long to get made. However, the time has finally come, and the sequel will be released on November 22, 2024.
The movie, which is currently in pre-preproduction, will once again see Sir Ridley Scott directing. Paul Mescal, 26, best known for his roles in the TV mini-series Normal People and 2022's Aftersun, is set to lead the film.
The Gladiator Sequel Isn't a Direct Sequel
Details about the script are being kept secret. Though, it has been confirmed that Mescal will take on the role of Lucius, the son of Connie Nielsen's character Lucilla and the nephew of Joaquin Phoenix's Commodus from the first film.
Fans who are hoping to see Russell Crowe return are in for a bit of a disappointment. Crowe has confirmed that he won't be returning as Maximus. And he also notes that the film won't be a direct sequel.
"Yeah we've had dinner and talked about it and all that stuff. So I know roughly how he's shaping the story," Crowe, 58, revealed in a recent interview. "But yeah, if you remember, there was a young kid who wanted to beat the Gladiator, which leads to the 'My name is' speech. So that young kid has grown up, and he's now the Emperor."
"I don't know what else happens at that point, so that's the idea. So it's not a remake. And it's not a direct sequel. It's not like the day after, you know, 30 years later or something." Crowe adds.
David Scarpa is writing the script. And Sir Ridley Scott will produce alongside Michael Pruss via Scott Free, and Doug Wick and Lucy Fisher via Red Wagon Entertainment.
It Took a Long Time to Find the Right Script
As far as how long this project has taken to get up and off the ground, a source spoke to The Sun, stating that the project looked doomed for a number of years.
"This has been building since 2018. And for a long time it looked like it may never see the light of day," the source said to the newspaper. "But suddenly late last year the production team really sprung into life after settling on a new script which seemed to inspire them. A few months later everything was up and running and now it's well underway."
"They should be filming by May, which means there's every chance the movie will be ready some time in 2024. Either way, this would be a huge box office draw. It's one of the biggest action films of its era and was a massive hit," the source added. "People have been asking Ridley about a follow-up for years, so there's clearly a massive appetite for it."
We'll keep you posted as more details surface on the upcoming Gladiator sequel.