Paul Rudd's Net Worth: How the Ant-Man Star Became One of Marvel's Most Successful Actors
Paul Rudd is an American actor best known for his memorable roles in Clueless, I Love You, Man, and Ant-Man. Starting his career in 1992, Rudd starred in over 125 movies and television.
However, it's not just his acting credits that have contributed to his financial and career success. Paul Rudd's net worth is also impacted his work as a writer and producer. His other business investments and real estate portfolio also impact his net worth. Read on to discover Rudd's most successful projects and what has contributed to his wealth throughout his career.
Early Life
Paul Stephen Rudd was born in Passaic, New Jersey, on April 6, 1969. His father's name was Michael Rudd, who was a vice president of Trans World Airlines. The mother of Paul Rudd was Gloria Irene Granville, who was a manager at the Kansas TV Station, KSMO-TV.
Rudd's parents both hailed from London and were both Jewish. Rudd had his Bar Mitzvah ceremony in Ontario, Canada. The family moved to Kansas when Rudd was 10. Here, he attended Broadmoor Junior High and completed high school at Shawnee Mission West High School.
Rudd then attended the University of Kansas, where he majored in theater. Later, he enrolled at the American Academy of Dramatic Arts to pursue his acting interest. He also attended the British American Drama Academy, where he studied Jacobean drama.
Acting Career
Shortly after graduating, Rudd snagged a recurring role in the family drama series Sisters. He was part of the cast from 1992 to 1995 and took on several other minor TV roles. In 1994, he was cast in another leading role, this time in the Fox sitcom Wild Oats.
Paul Rudd's first big screen appearance would be in 1995 when he starred as Josh in Clueless opposite Alicia Silverstone. It turned out to be a massive hit, and is also regarded as one of the best teen movies ever. It made more than $56.6 million in the US alone. With such a promising start, it was clear that Rudd's Hollywood career would take him to great heights.
His next role would be Tommy Doyle in the 1995 Slasher film Halloween 6: The Curse of Michael Myers. Then, he would play Dave Paris in Romeo + Juliet, which starred Leonardo Dicaprio and Claire Danes.
From then on, Rudd would have a busy schedule, working on at least one movie each year. The first decade of his career would culminate with the release of the drama The Cider House Rules. With a budget of $24 million, the film would rake in more than $88.5 million in worldwide gross revenue.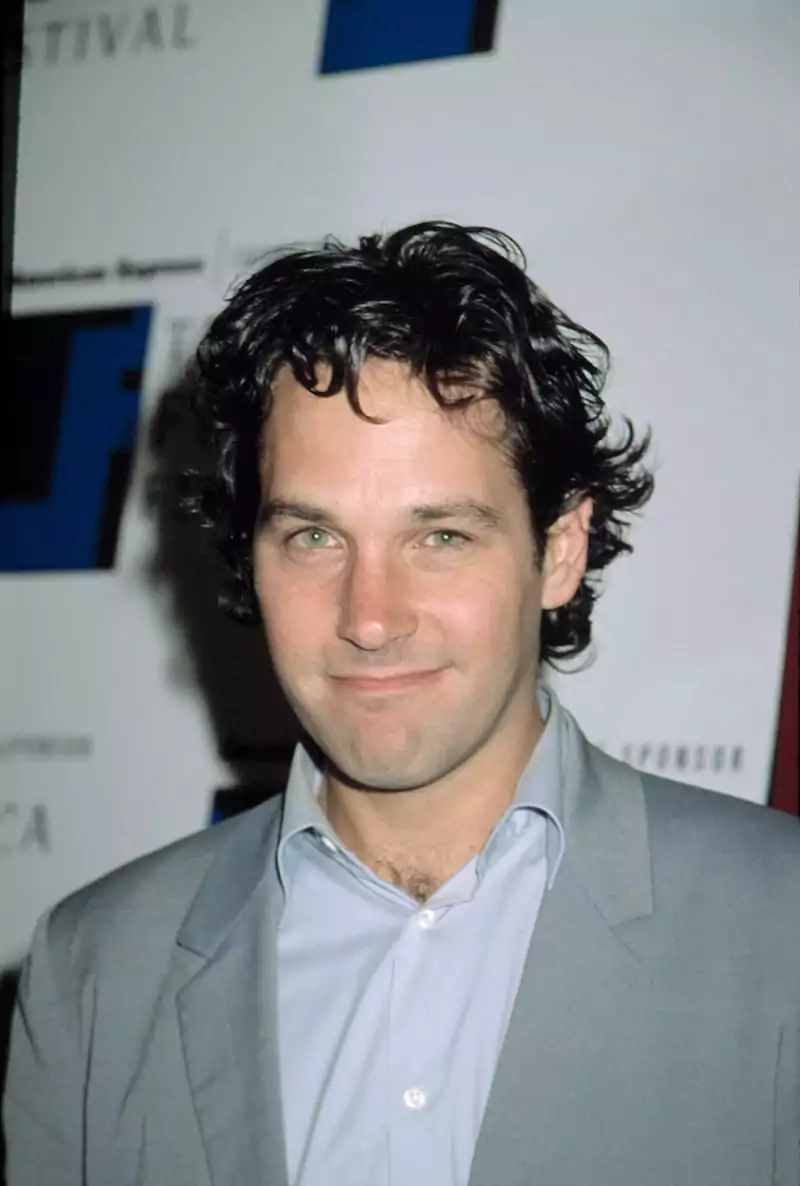 Career Growth in the Early 2000s
Rudd would begin the new millennium with a starring role in Wet Hot American Summer. It featured an ensemble cast that included Janeane Garofalo, Molly Shannon, Bradley Cooper, Amy Poehler, and many more. Because of its very limited release, it generated less than $300,000 in box office revenue. However, the film was greatly lauded by several critics and fellow actors.
This would be followed by films like On the Edge, The Chateau, The Shape of Things, and 2 Days. Then in 2004, Paul Rudd's net worth would get a considerable boost as he landed a supporting role in Anchorman: The Legend of Ron Burgundy. Will Ferrell and Christina Applegate star in the film, which made $90.7 million worldwide on a budget of $26 million.
It was so highly acclaimed that two more films followed, and Rudd returned both times to reprise his role. The straight-to-DVD Wake Up, Ron Burgundy: The Lost Movie, was released the same year. Anchorman 2: The Legend Continues came out almost a decade later. It was an even bigger commercial success, raking in $173 million on a budget of $50 million.
Blockbuster Comedies with A-List Co-Stars
During this time in Rudd's career, he became one of the most popular lead actors in romantic comedies. One of his first rom-coms was Overnight Delivery in 1998, opposite Reese Witherspoon. This was quickly followed by The Object of My Affection in the same year, which generated a modest $47 million. This time, his leading lady was Jennifer Aniston.
In 2007, he co-starred with Michelle Pfeiffer in I Could Never Be Your Woman. In 2008, Pall shared the screen with Eva Longoria in Over Her Dead Body.
Rudd also had significant roles in blockbuster romantic comedy films like The 40-Year-Old Virgin in 2005, which earned $177 million. Two years later, he would join Seth Rogen and Katherine Heigl in Knocked Up. The film would make nearly $220 million on a budget of only $30 million.
In 2008, Rudd co-starred with Kristen Bell, Mila Kunis, and Russell Brand in the romantic comedy Forgetting Sarah Marshall. With a budget of $30 million, it raked in over $105 million at the box office.
Movie Roles Post-2010
In 2010, he would reunite with Reese Witherspoon in their second rom-com, How Do You Know. Unfortunately, the film was a flop, earning less than $50 million against a budget of $120 million. Rudd did get $3 million for his role. Incidentally, this would be the last acting project for Jack Nicholson, who unofficially retired after the filming.
Rudd would later bounce back with the critically acclaimed The Perks of Being a Wallflower. This 2012 coming-of-age drama was only released in four theaters, hence the low box office numbers. It did get a standing ovation when it premiered at the Toronto International Film Festival and would later get numerous accolades.
Joining the Marvel Cinematic Universe
Well into his third decade of acting, Paul Rudd's net worth would get its most significant boost as he joins the Marvel Cinematic Universe. In 2015, he was cast as Scott Lang/Ant-Man. He was also one of the writers of the film.
Rudd's salary was not disclosed. However, it is no secret that the film took the box office by storm. It had a relatively sizable budget of $130 million but made nearly four times, with a global theater revenue of $519 million.
The following year, Rudd would quickly reprise his role in Captain America: Civil War. In 2018, he would again play the Marvel hero in Ant-Man and the Wasp, and once more in 2019's Avengers: Endgame. The last Ant-Man installment came out early this year as Ant-Man and the Wasp: Quantumania was released in theaters.
Rudd's superhero salary is still not known. But we do know that the two Ant-Man sequels earned $622.7 million and $475 million during their respective theatrical runs.
Television Acting
Paul Rudd is a massive Hollywood star, most popularly known to younger audiences as the Ant-Man. But he had done more work in television than in film.
One of Rudd's most recognized TV performances was as Phoebe's boyfriend and later on husband, Mike Hannigan, in the sitcom Friends. He would portray the role in several episodes from 2002 to 2004. Rudd would also be recognized for his role as Bobby Newport in Parks and Recreation.
From 2008 to 2022, Rudd appeared in a total of 12 episodes of Saturday Night Live as a guest host. He has also played roles in popular TV shows such as Reno 911!, Veronica Mars, Burning Love, and Living with Yourself.
Voice Work
Not many realize it, but Paul Rudd is also a talented voice actor. He has lent his voice to characters in some notable films, starting with Monsters vs. Aliens in 2009. In 2015, he voiced Mr. Prince in The Little Prince, where Jeff Bridges, Rachel McAdams, and Marion Cotillard voiced the other main characters.
Rudd's voice could also be heard in the movies Sausage Party, Nerdland, and most recently, Teenage Mutant Ninja Turtles: Mutant Mayhem. On television, Rudd voiced various characters in The Simpsons, Bob's Burgers, and What If…?
Recent Projects
Among Rudd's most recent projects was a collaboration with Will Farrell called The Shrink Next Door. This comedy-drama miniseries was released on Apple TV+ and received largely favorable reviews. For his role, Rudd received a salary of $1 million for each episode. This brings his acting paycheck to $8 million for the entire series, plus his earnings as one of the executive producers.
Rudd has several movie projects in the works, including the yet-untitled sequel to Ghostbusters: Afterlife, which came out in 2021.
Other Business Ventures
Rudd is a co-owner of a candy store in his neighborhood in New York, along with fellow actor Jeffrey Dean Morgan. The pair took over Samuel's Sweet Shop in 2014 when the original owner, who was a friend of theirs, passed away. The shop is thriving but does not necessarily earn millions.
On the other hand, the actor's many brand endorsements over the years have contributed significantly to Paul Rudd's net worth. His first acting was in the Super Nintendo commercials back in 1991. He later signed a contract with Nintendo to endorse the video game company.
Rudd had struck lucrative deals with other prominent companies: Hyundai, Samsung, and EA Sports. He is estimated to make between $1 and $2 million annually in combined earnings from his endorsement deals.
Real Estate
His real estate portfolio is among the many contributors to Paul Rudd's net worth. The details of the actor's properties are not known, though. It's relatively common knowledge that he lives in the West Village with his family. With an average price tag of $1.9 million for a typical home and monthly rental expenses hovering around $3,500, it's not an area that is easily financially accessible to everyone.
Personal Life
Paul Rudd is very private and does not publicly discuss his personal life. However, it is known that he's married to Julie Yaeger, whom he met early in his career. Yaeger was a co-worker of Rudd's publicist at the time and is now a producer and screenwriter.
The couple has a 16-year-old son named Jack Sullivan and a 12-year-old daughter named Darby. The family resides in Rhinebeck, New York.
Paul Rudd's Net Worth in 2023
As of 2023, Paul Rudd's net worth is estimated at $70 million. While his exceptional performances certainly contribute to his financial success, Rudd's net worth is further influenced by his diverse talents in writing and producing. Additionally, his astute investments in real estate have played a significant role in shaping his overall wealth as well.
Fans of Rudd can look forward to seeing him next in Teenage Mutant Ninja Turtles: Mutant Mayhem, where he'll voice Mondo Gecko. He'll also star in this December's still-untitled Ghostbusters: Afterlife sequel.
Moreover, Rudd is also in pre-production on the Avengers: The Kang Dynasty and The Invite alongside Tessa Thompson and Amy Adams.