Dragon Con 2023 Saturday Cosplay Highlights: 'What We Do in the Shadows' Goes to Con
Dragon Con 2023's biggest day is always Saturday. Following the convention's parade, fans flood the hotels for panels, cosplaying, and cosplaying-watching. And this year was no exception! While the Barbie cosplay continues to be the most popular of Dragon Con 2023, there was also a delightful amount of fans paying homage to the hit FX mockumentary series, What We Do in the Shadows.
For those unfamiliar with What We Do in the Shadows, the series is based on the 2014 film. It follows a group of vampire roommates navigating the challenges of immortal existence amidst the modern world (aka Staten Island). And on September 2, 2023, Team FanBolt, along with our friends from Three If By Space and Shakefire.net (our co-hosts on Nerd Herd Live), put on our finest cosplay garb, and headed to Dragon Con as Nandor, Nadja, Laszlo, and Guillermo!
We invite you to share in the joy of our adventures and check out some of the other amazing cosplays we saw throughout the evening, including my favorite, Weird Barbie.
What We Do in the Shadows Cosplay at Dragon Con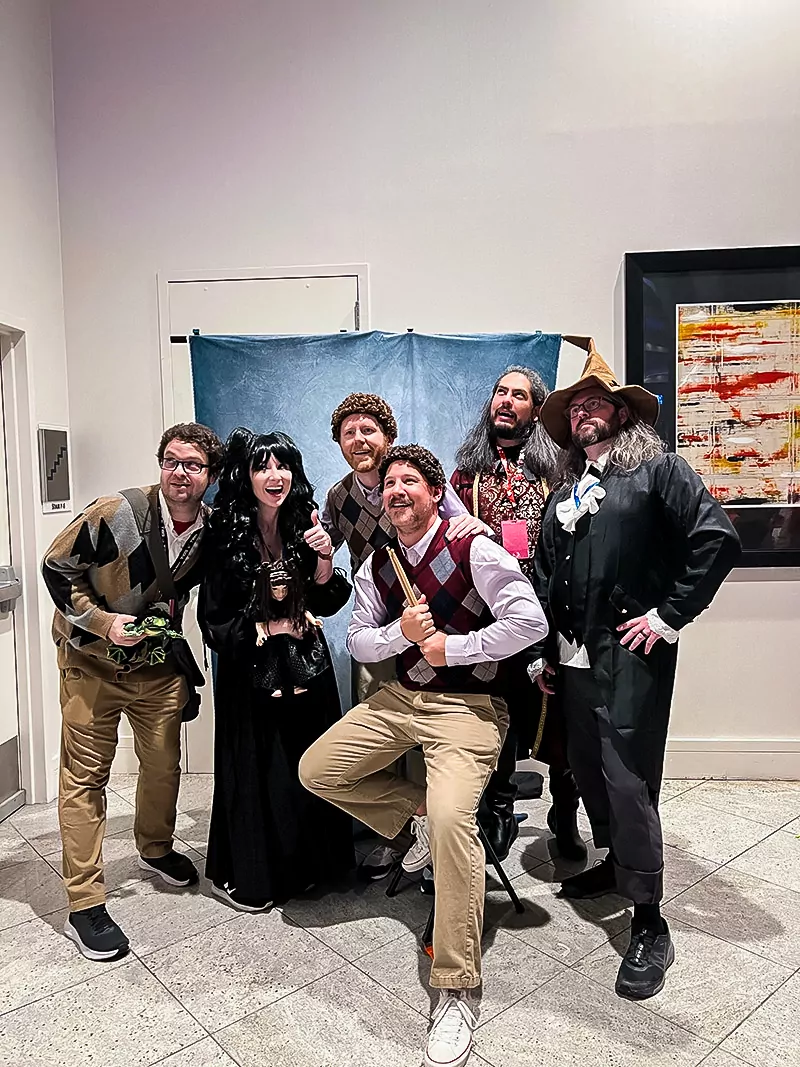 Dragon Con 2023 never fails to amaze with its diverse array of cosplays, and Saturday was no exception. From the iconic characters of What We Do in the Shadows to cosplays spanning various genres and fandoms, fans and cosplayers brought their A-game.
As Dragon Con 2023 heads into another day, one thing is for sure: There will be even more incredible cosplays and unforgettable moments!
Stay tuned as we continue to report on the latest highlights, panels, and activities from Dragon Con 2023!