ABC Family Renews 'The Fosters' for Fourth Season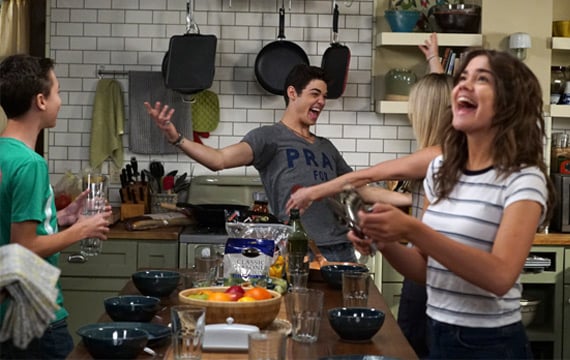 ABC Family has renewed their hit drama The Fosters for a fourth season.
The critically acclaimed family drama, about a multi-ethnic family mix of adopted and biological teenaged kids being raised by two moms, was renewed today by the network, meaning that fans will get another season of family struggle and triumph to look forward to.
"We have so many more stories to tell about 'The Fosters' family – these incredible characters have come into our lives and touched so many – from Stef and Lena's wedding to the adoptions of Callie and Jude." said Karey Burke, Executive Vice President, Programming and Development, ABC Family. "We look forward to more of the groundbreaking storytelling from this creative team."
With the kind of numbers that The Fosters has been pulling in, the renewal isn't too much of a surprise. According to the network, during its recent summer season, the series ranked as cable TV's #1 scripted series on Mondays at 8 o'clock in Total Viewers (2.1 million) and across key target Adults 18-34 and Adults 18-49 demographics, and was the #3 most tweeted basic cable drama series (399,000 tweets).
The Fosters returns with all-new episodes from the third season on Monday, January 25, 8:00 p.m. EST/PSTon ABC Family/ Freeform.
ABC Family becomes Freeform in 2016.
Share your feelings about The Fosters' renewal in the comments below!
Photo Credit: ABC Family