'Pitch Perfect' Co-Stars Anna Camp and Skylar Astin Are Engaged!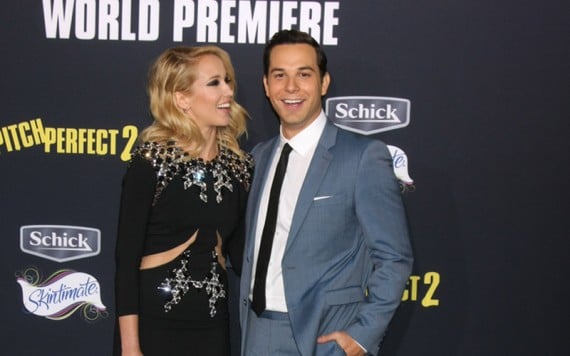 Could fans be on their way to meeting the Wedding Bellas soon? It's not totally out of the question now that Pitch Perfect co-stars Anna Camp and Skylar Astin have announced their engagement.
The aca-adorable couple began dating in June 2013, after falling for each other while working on Pitch Perfect, and the pair have been inseparable ever since, even returning to appear in the film's sequel, Pitch Perfect 2, together.
Just ahead of their exciting announcement, Camp shared photos of her and her beau's recent vacation in Kauai, Hawaii on social media (because, you know, we didn't have enough to be jealous of already).
A photo posted by Anna Camp (@therealannacamp) on
Camp broke the engagement news via her Instagram with the caption, "He asked. I said YES!!!!":
Astin posted a similarly adorable message on his account as well, with the same photo and the caption, "I asked. She said yes!!!"
This will be the first marriage for Astin, 28, while Camp,33, will be preparing to take her second walk down the aisle. The actress was previously married to fellow actor Michael Mosley but the pair split in 2013.
We're very exited for the the musically talented couple, whowe hope to see appear in Pitch Perfect 3 (which is scheduled to head to theaters August 4, 2017).
Leave your congrats for the happy pair in the comments below!
Photo Credit: Helga Esteb / Shutterstock.com/Instagram